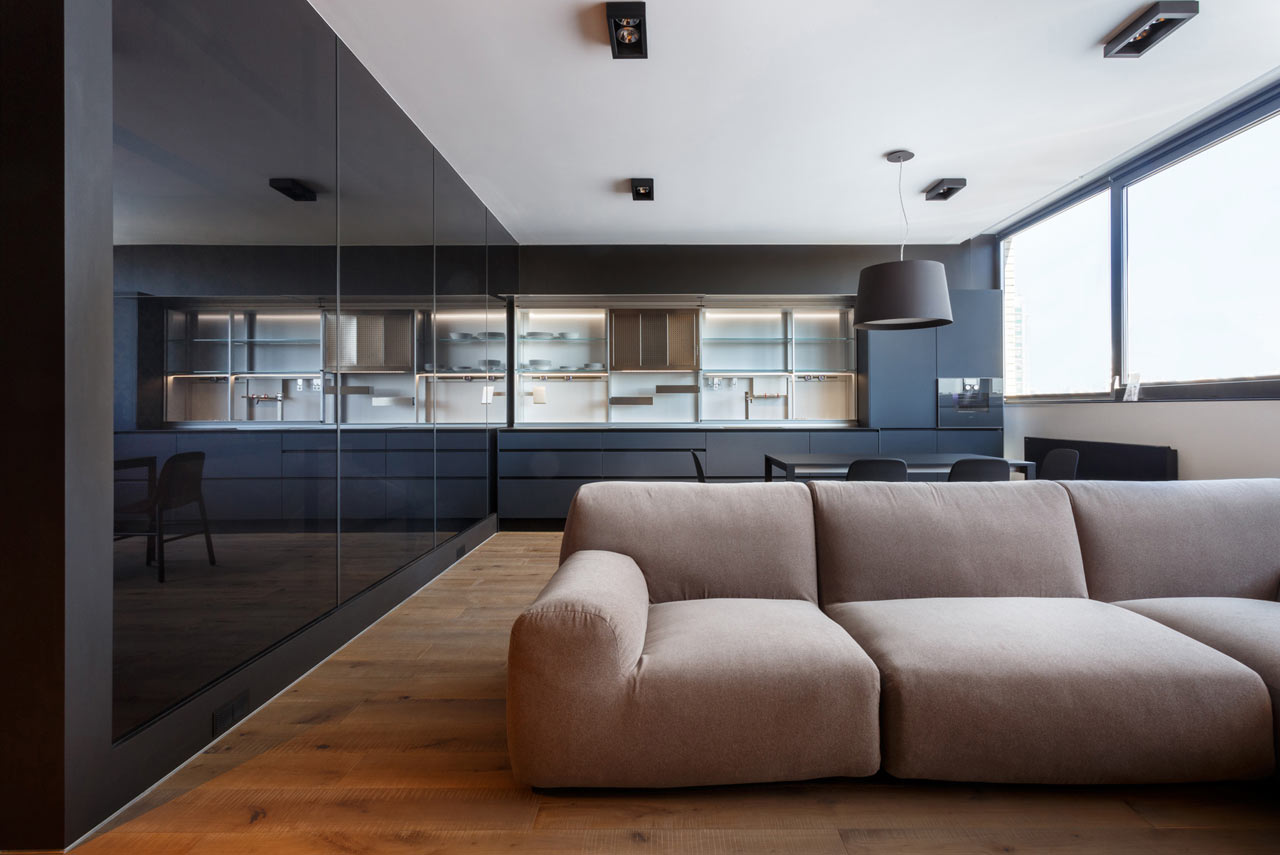 Igor Sirotov, of Sirotov Architects, designed this 76-square-meter apartment in Kiev for a young man wanting a modern space. Focusing on dark, moody colors and warm woods, the interior has a classy and sophisticated look while remaining comfortable and inviting.
The sleek kitchen hides away the details leaving you to wonder where everything is, including the kitchen faucet. Once the sliding doors are moved, you can see everything perfectly tucked away until needed. The smooth, dark cabinets match the dining table and chairs, which are by Kristalia.
The living room area is clad with warm wood to make it cozier. The plush, L-shaped sofa in a neutral color is by Paola Lenti. I love the minimal dark ceiling light, which perfectly highlights the home décor.
Behind the smoky blue glass wall is the bathroom that features one entire wall covered in Aparici Vanguard System tiles, which have a vintage look. The shower fixtures match the color of the dark tiles behind it, which continue onto the floor of the bathroom. There's also a square bathtub, which reminds once again that it's a man's space.
The bedroom features a wooden wall behind the bed and two metal structures that are almost like opposite canopies. A projector pulls down from the ceiling for movie watching.
The home office is clad with black panels and again everything is kept perfectly uncluttered and sleek, what a gorgeous apartment for a young bachelor!