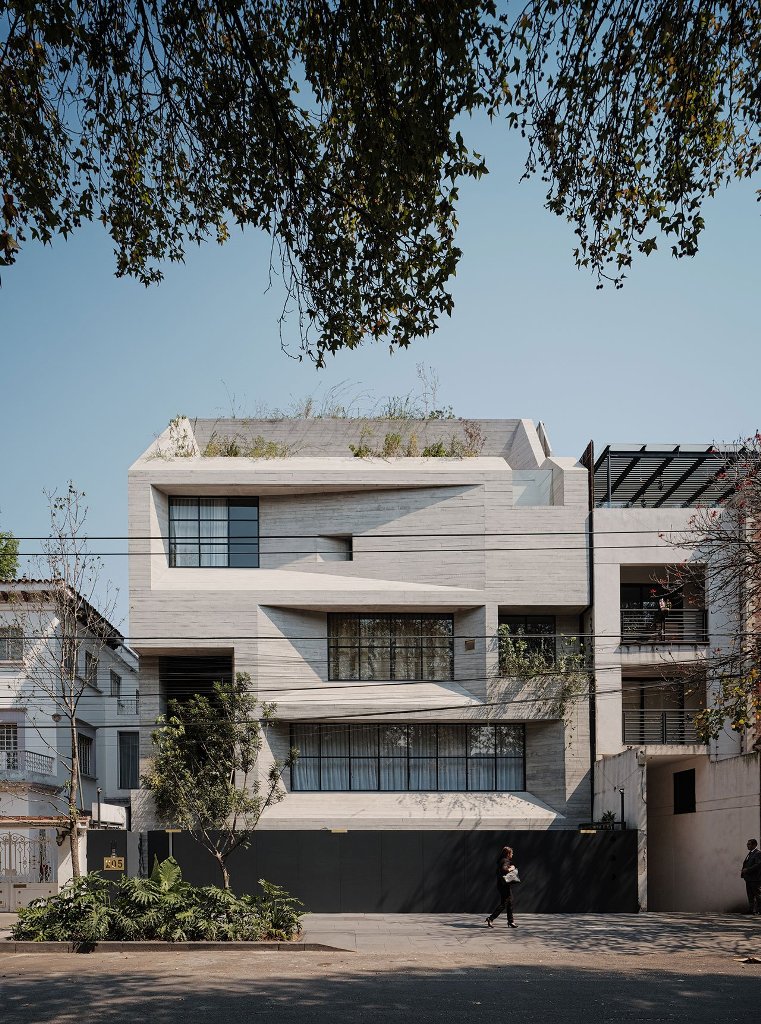 This apartment is located in Tennyson 205 is a five-storey apartment building in one of Mexico City's most upscale and leafy neighborhoods. The building and apartment itself were designed by Tucson-based architects Studio Rick Joy with a sculpturally refined brutalist rigor. Hemmed in on three sides, the two-unit residence features three landscaped courtyards that also function as light wells, drawing daylight into the lower levels of the building while softening the minimalist interiors with lush foliage.
The apartment features a minimalist aesthetic of contemporary sophistication and subdued luxuriance. Hardwood floorboards echo the pattern of the board-formed concrete walls and add warmth, as do exquisitely crafted oak cabinetry, doors and ceilings. Craftsmanship is also on display in the travertine kitchen counters and bathroom surfaces. Furnished with modern pieces and textiles of cream and black hues, and flooded with filtered daylight, the spaces evoke a contemplative ambience.
The limited materials palette continues inside with board-formed concrete dominating both the apartment interiors and the semi-enclosed spaces piercing the building, while a variety of floor-recessed planters, planting boxes built into shaft walls, and suspended baskets with hanging vines fill the light wells with lush greenery, softening the exposed concrete structure.