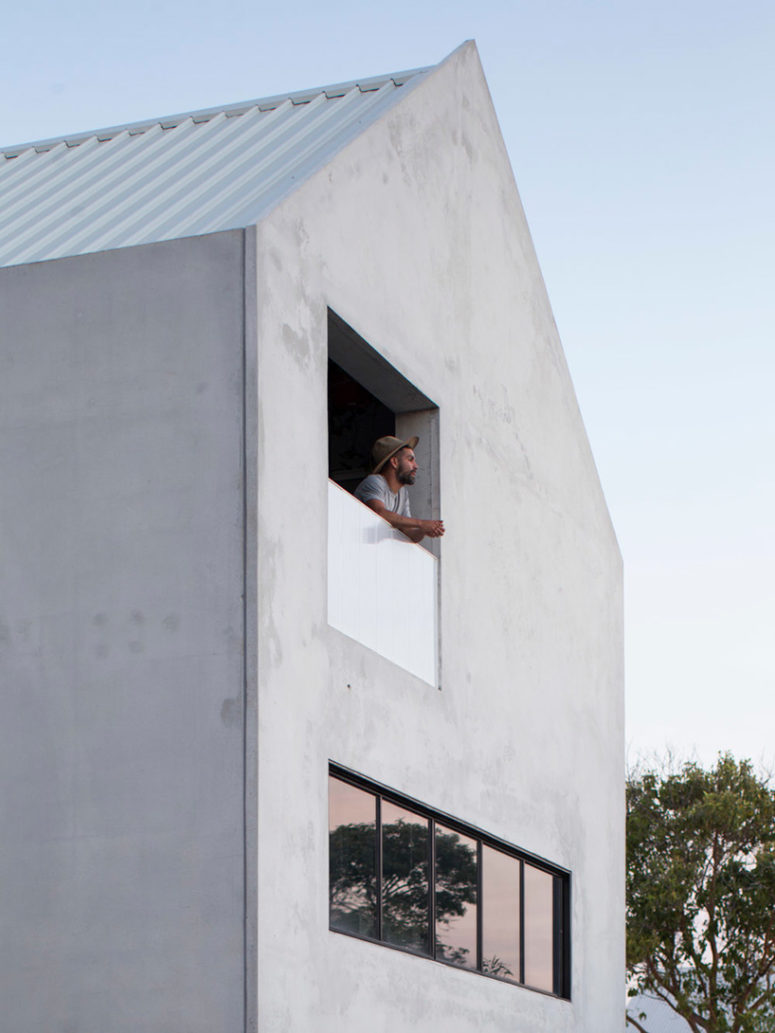 Architecture studio Whispering Smith has completed house A, a carbon-neutral residence in Perth, Western Australia. The three-story 'mini tower' packs all facilities in less than 200 sq-m, including an underground garage and a loft bedroom on the top level.
Whispering Smith's sustainable, compact residence is made from high-recycled-content concrete panels and whitewashed, recycled brick. The interior features a selection of untreated materials in their natural, raw state: you'll see plaster, brick and untreated concrete that create a light and airy feeling paired with refined details in gold and generous amounts of vegetation.
The furniture used for decor is rather minimalist, with some mid-century modern touches for a chic look. Plywood, wood, metal, concrete and even a tiled bench keep the idea of an unfinished yet refined living space that feels airy. The lack of rigidly defined spaces ensures an organic flow of activity between areas, resulting to a lightweight dwelling of minimalist aesthetics.
There's a private courtyard with a bar counter and a sitting zone, and another outdoor space with literally no decor except for a large planter with a bench but the owners may sit on the lawn itself. An airy feeling and seamless transition between the zones is clearly seen in the outdoor spaces, too. What a peaceful dwelling!