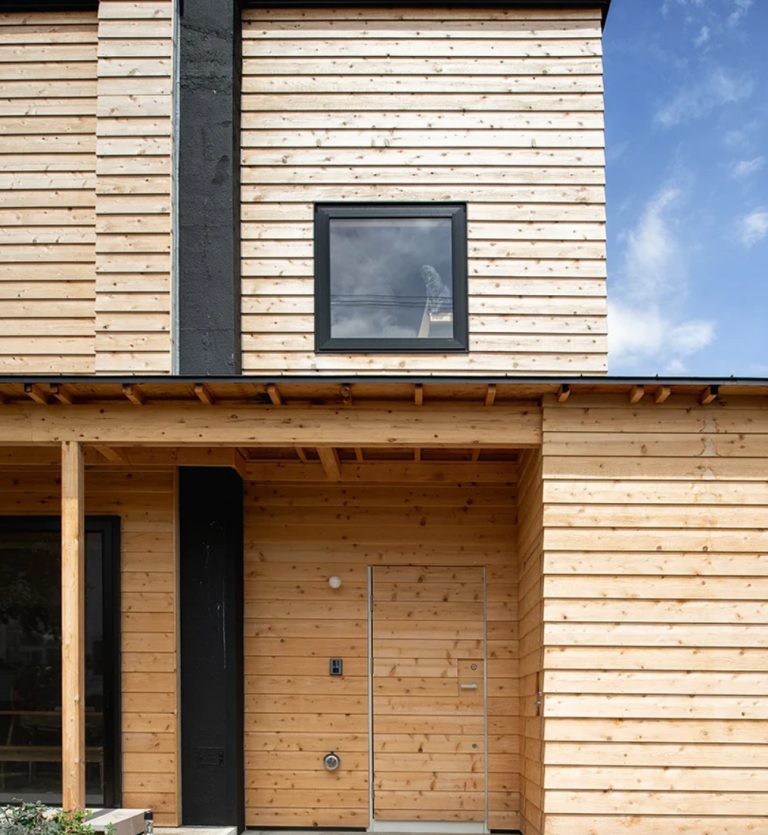 Architect Yoshichika Takagi has renovated a four-decade-old residence in Sapporo, Japan with a curved wall that helps bring light into the heart of the home. The project was completed for a couple who required more space than the previously existing structure could offer. With the project, the architect sought to provide more living areas for the couple's child, as well as the two cats that inhabit the house.
In the design of the residence — tilted 'the R wall in Fukui' — Yoshichika Takagi was inspired by the artwork of Tohaku Hasegawa and Lucio Fontana with pine trees, which is delicately and boldly drawn with much blank space left on the canvas. It looks incomplete but is very attractive because of the existence of the blank space (ground), on which we can imagine and envision various things that are not actually drawn. The architect considered if this approach could be applied to architectural renovations. He inserted an abstract curved wall that creates space for a stairwell and channels constant northern light inside the home. on the upper level, the reverse of this wall forms a bookshelf in the child's room.
Meanwhile, the ground floor contains the home's main living spaces, including a kitchen, a dining area with a short-legged table and a wood burning stove, a small office, and a versatile space that has purposely been left vacant. The entire house has been finished with larch plywood, providing the cats with plenty of places to sharpen their nails.