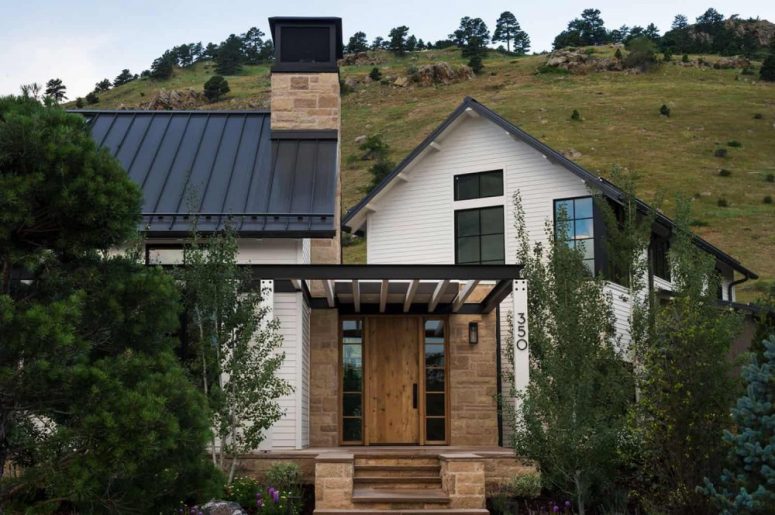 Modern farmhouses are beautiful, welcoming and very cozy, and they keep inspiring us for farmhouse living. The one we are discussing today is create by the talented team at Surround Architecture, this is a permanent home for a family of five but wanted it to feel like a retreat, to be intimate, inviting and comfortable in every way, and the result surpassed all the expectations!
The architects tightly connected outdoor and indoor areas encouraging the owners for outdoor living and to enjoy the views of the surroundings. The connection was done creating an access to the courtyard from all the major areas. There's a large fire pit with seating around it, a barbecue area, a swimming pool, a lounge deck and a beautiful garden with stones and vegetation.
The house features a U-shape and a collection of structures – one wing houses all the bedrooms, another serves as a guest area and the space at the center is where all the public living areas are situated together with the kitchen, the dining room and the entryway.  The interior was done by studio CKY Design, and they created a warm and very welcoming atmosphere. The overall style is a simple and clean one which creates a modern vibe throughout the house. The kitchen has a big island with a black granite countertop, in the bathroom there's an oval soaking tub and each area has its own stylish features that elevate it and give it a sophisticated but still very pleasant and inviting feel.