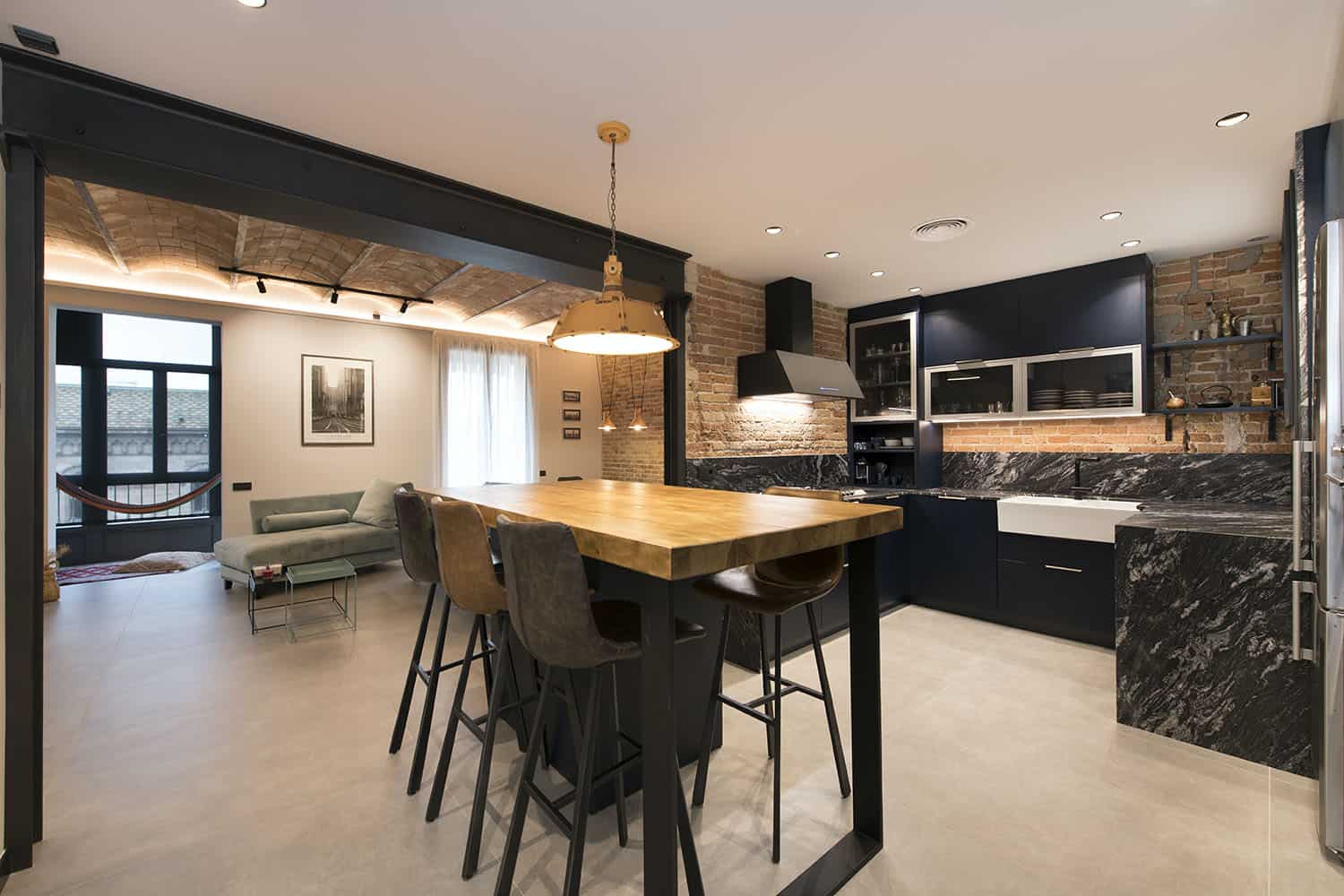 This gorgeous apartment from Barcelona, Spain measures 150 square meters and it feels a lot more spacious than that. This is due to how the interior was redesigned and decorated by Sincro Interior Design Studio.
The designers managed to open it up and to redistribute the rooms and to rethink the way in which they're connected. They also managed to uncover some really beautiful original details like the exposed bricks which now make up some of the walls.
The building in which the loft is situated dates back to the early 20th century and since then most of the original architecture and design details have been covered up and hidden. This recent renovation was an opportunity to rediscover some of them and to create a unique and amazing new interior. The result here was an eclectic design, a combination of elements and details linked to several different styles such as industrial, contemporary, vintage and bohemian. These are sprinkled all throughout the apartment.
The living room is part of a big open space together with the kitchen. It has an elegant vaulted ceiling, faux cement flooring and a stylish modern fireplace. A minimalist design was chosen for the custom-made media unit which adds a sleek touch to the room and contrasts nicely with some of the retro and industrial elements. The open kitchen features dark blue cabinets and chic granite countertops as well as an island with a built-in wine rack.