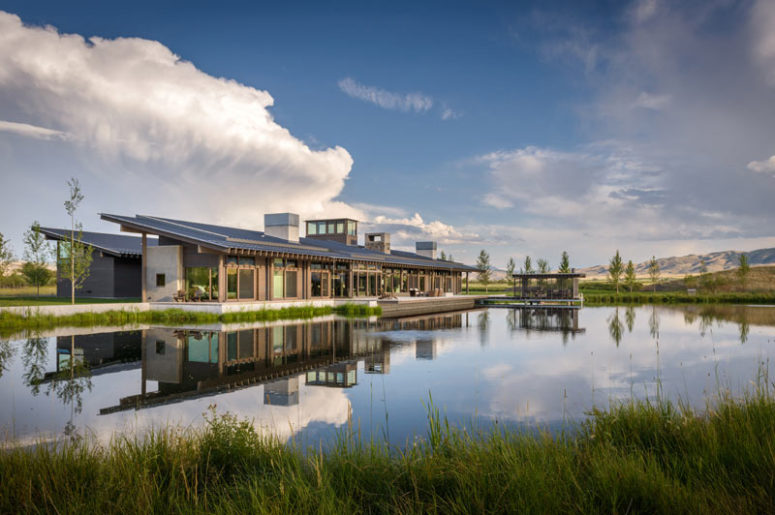 We haven't shared cool ranch homes for some time, so today we are going to inspire you with one. This home is located on a remote piece of property in Montana surrounded by three mountain ranges, this is a cool relaxing dwelling for an extended family.
The exterior of the house is done with stone veneer, concrete, plaster and blackened steel metalwork. Thanks to this combo the house beautifully complements the surrounding natural landscape, its long roof expanse pays homage to the wide open spaces. There are two man-made ponds that were stocked full of trout and you can see a deck over them.
Besides the main living spaces, the house has a master suite, a guest suite, an art studio, an exercise room, a game room, and an entertainment bar. To top it off, there's plenty of outdoor living spaces that expand the square footage.
The interiors are done with wood, stone, blackened metal and leather, and it makes the exterior and interior one whole that is in harmony with outdoors. Every space features a glazed wall or several ones to catch the peaceful views and bring much natural light inside. Enjoy the pics of this beautiful ranch home below!