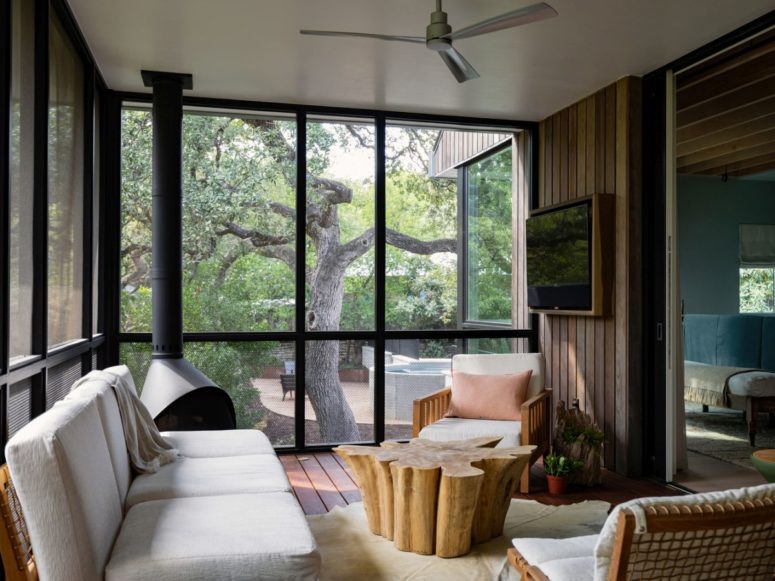 What might initially look like a regular little house in Austin, Texas turns out to be a really special build. This was a project completed last year by Tim Cuppett Architects.
The house consists of two volumes arranged in an L shape and clad in weathered wood, they are connected by a transparent glass section that acts as a bridge. This is one of the distinctive design elements of this amazing project. The other one is a stone cavern which is carved into the limestone plinth.
The driveway leads into an area with access to two different areas. One is the main entrance accessible via an elevated walkway and the other is a private entry to the cavern area down the stairs. Inside, the design follows a very simple geometry. If the weathered Douglas fir on the exterior gave the house an almost black facade with a strong retro vibe, the interior is lighter, brighter and more modern by comparison. As a result, the spaces look and feel quite rustic but at the same time, they have a polished and more refined vibe. There's also plenty of wood used throughout the interior design and this creates continuity between the indoor and the outdoor. The interior design is an eclectic mix of modern and rustic elements which complement each other harmoniously.