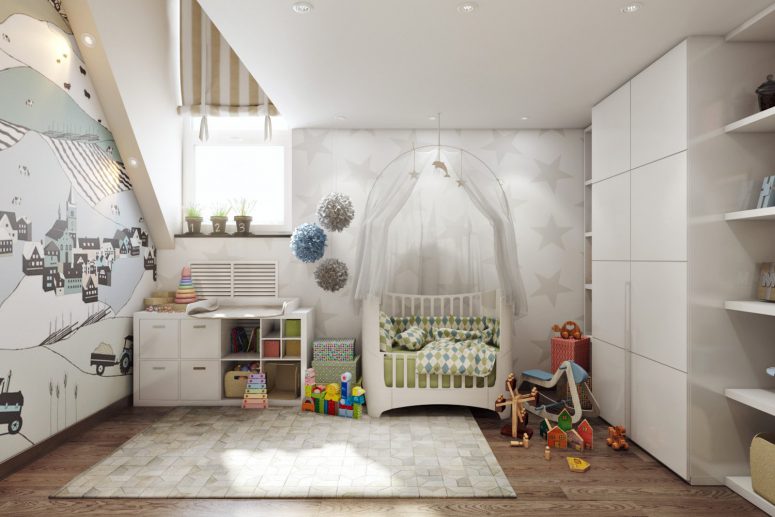 This small space became a wonderful modern boy nursery, a whole interesting world for a little baby, where every detail is thought over.
The walls and ceiling are done in white to visually expand the space, which is rather small, and the floor is clad in dark wood to create a contrast. As it's a boy's room, there are simple and serene details and some shades of blue. One of the walls is an accent one, it pictures a city in neutral and blue shades.
White IKEA wardrobes and shelves – look harmonious in the space and don't take too much space. Open shelving is a great idea for a small room as it doesn't take too much space and doesn't look bulky at the same time fulfilling the main function of storage.
The kids' bed is a sweet white one with the bedding that continues the room décor – a green and blue geometric set. The wall behind the bed is decorated with stars, and there's a sweet pompom hanging above the bed to highlight this area. The changing table has additional storage, which is so important for kids' spaces, and the small window lights it up.
A chocolate brown sofa is a comfy spot for the parents, and there's a cute bird hanging with a lamp over it.