Probably everybody know Nicolas Cage as quite famous America actor. Although not many know that he is a nephew of Francis Ford Coppola and have a very nice loft in NY with Empire State Building view.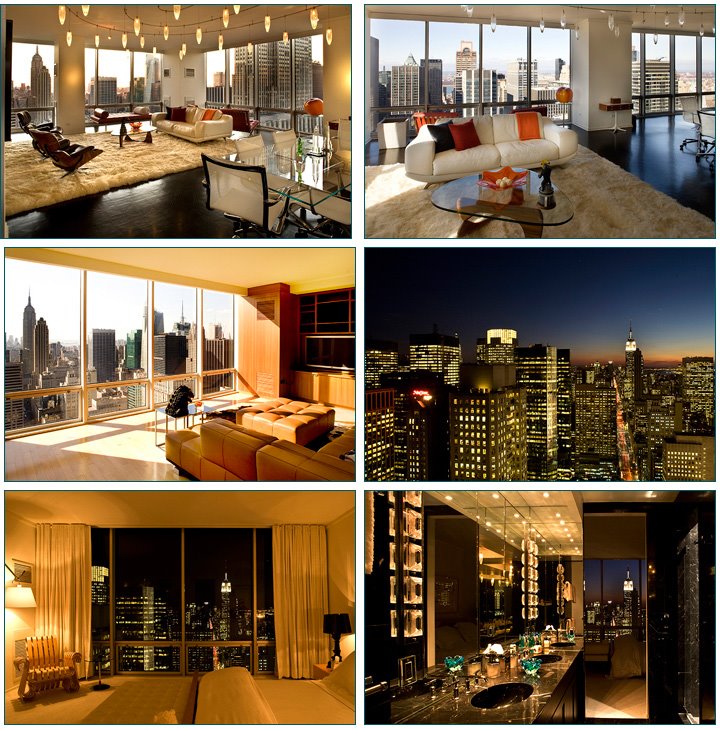 Nicolas Coppola-Cage has placed a Frank Gehry designed Power Play armchair in one corner and what appears to be a Mies van der Rohe Barcelona day bed at the foot of the bed. Both solid if obvious choices for a furniture collector. The bathroom appears to have been done up with mirrors and black onyx.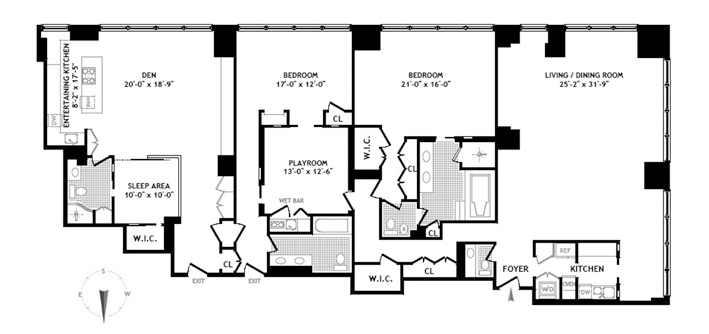 The rather oddly configured floor plan shows that the two combined apartments on the 48th floor actually have three separate entrances, two kitchens and a wet bar in the playroom. In addition to the two primary bedrooms there is also a "sleep area" where we presume the nanny or Mister Cage's death rocker son is stashed when visiting.