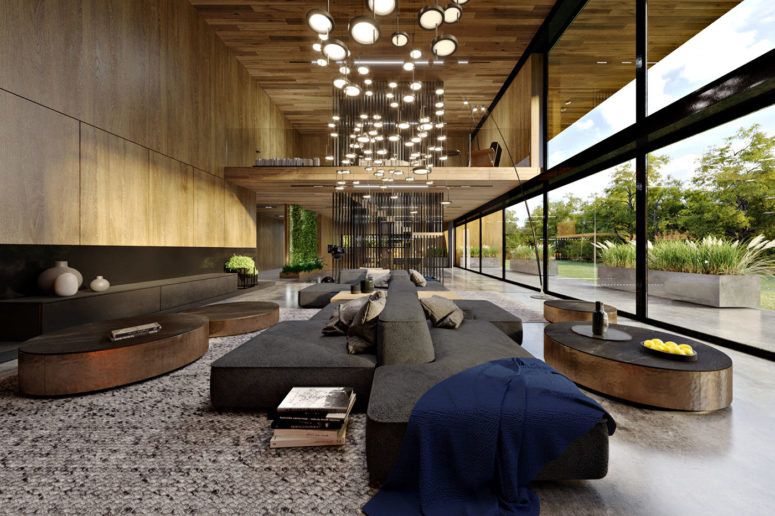 This stunning house in Poland by Kando Architects is a unique combo of natural materials and modern design. The house was supposed to be open to the nature and to correspond with it, and its stylish inner decor interacts with the oak forest, which has given an idea to use this natural material as the main one in the project.
On the ground floor, the architects came up with an idea of a staircase in the form of openwork divisions that subtly separated the kitchen from the living room. Analogically, in the night area they decided to symbolically separate the bedroom from the bathroom with a barely noticeable glass partition, which allows for independent temperature control and optically maximizes both spaces. The private area has been enriched with the design of a steam sauna that perfectly blends in with the whole house.
The owners' highly pro-ecological approach determined the environmentally friendly design. The facade was covered with wood and so was most of interior, it was oiled oak— the walls, kitchen and bathrooms were done with veneer, and ceilings with solid boards. The dominant oak wood matched in addition to other materials such as natural stone, concrete or standing. The customary solution was also to use aluminum steel on the kitchen worktop, which refers to the color of the concrete floor.
Combining all this with beautiful elements of furnishings and unconventional lighting, the designers managed to create a scene that is consistent, natural, even ethereal.