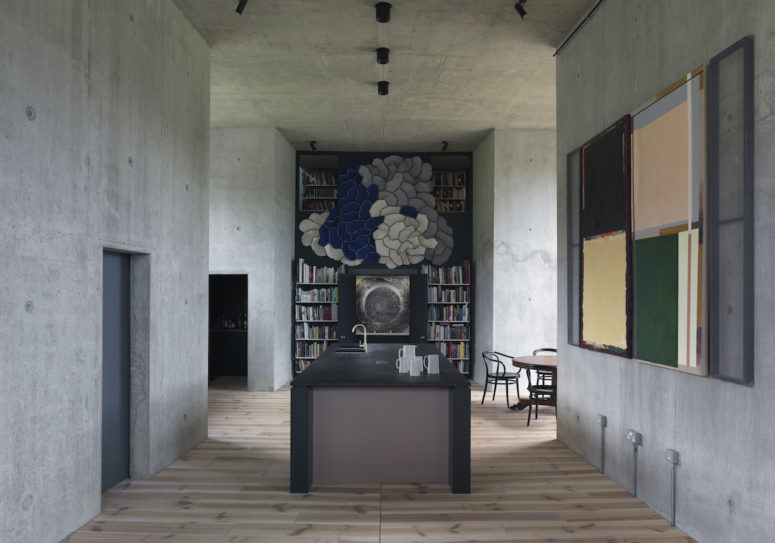 Nithurst Farm is a minimalist farmhouse located in Upperton, United Kingdom, designed by Adam Richards Architects. Situated on an open field within the South Downs National Park, the newly built family home is formed of structural concrete wrapped with brick and topped with a black zinc roof.
The volumes progress in a step-motion, starting with the single-story entrance at the north and elevating into a three-story tower, expressed as a grid, toward the south. The entrance reveals a darkened vestibule presented in the form of exposed concrete walls.
The concrete is left purposefully raw and is softened by brass accents and white oiled pine floorboards and reclaimed stone. The plan is tapered on the north-south axis, creating a false perspective that heightens the sense of a journey to the house's principal destination, the south-facing sitting room. The bathroom is done in blue, with vintage touches and gold accents plus an oval bathtub.
The interiors are raw and neutral but are dotted with bright touches like bold furniture and artworks, some of them are really refined and they contrast the modern and industrial look of the house itself. One living room is accented with statement tapestries that take a whole wall and make the space look wow.