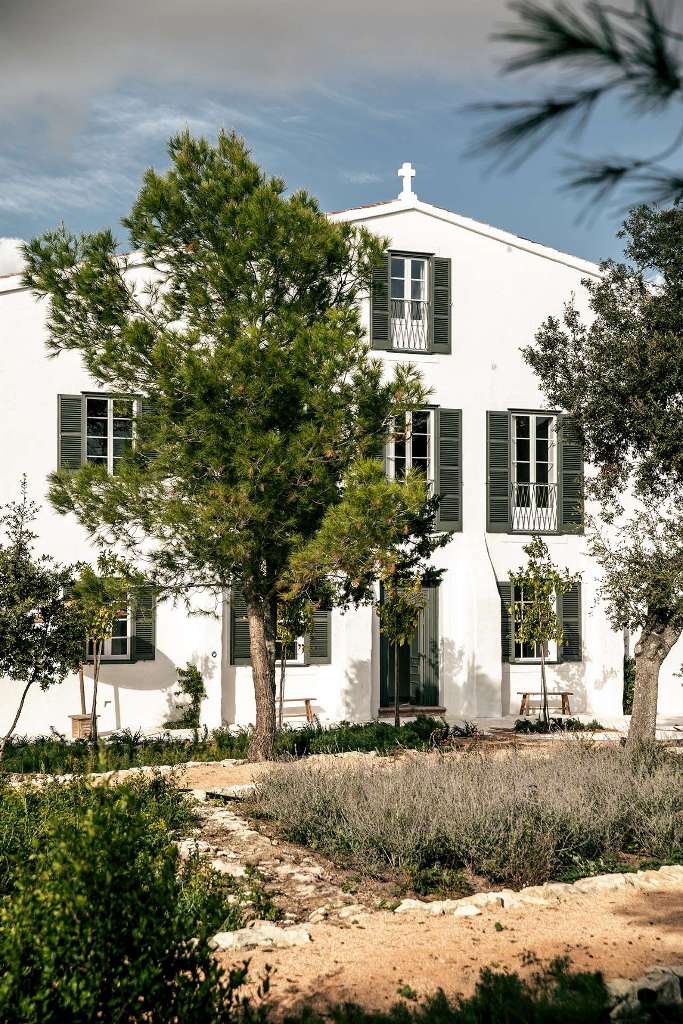 Es Bec d'Aguila is a private retreat sitting atop a hill in the pastoral countryside of Menorca, Spain and its location and history couldn't be more idyllic.
The rural mansion was built in the 19th century as a weekend getaway for a wealthy merchant family who wanted to be close to nature as well as lavishly entertain guests. Drawing on its past grandeur and vernacular architecture – think dry-stone construction, whitewashed surfaces, vaulted ceilings, and ceramic tiles – Paris-based design studio Atelier du Pont have renovated the mansion with an eclectic combination of contemporary, modernist and vernacular elements.
The Mediterranean aesthetic of whitewashed walls, tiled floors and built-in furniture is enhanced by a collection of custom-made textiles and a lot of wooden textures, while a curated selection of mid-century furniture paired with a bold collection of contemporary art, imbue the mansion with a cosmopolitan aura. The combination of such diverse elements reflects the island's storied history of Moorish, Spanish, English and French occupation.
The mostly white interiors, occasionally complemented by teal and lime-washed wall sections, are predominantly jazzed up by a varied selection of handmade terracotta and cement floor tiles featuring different colors and geometric patterns for each room of the house. Whereas some of the floor tiles are original pieces that have been meticulously restored, many are faithfully reproduced copies produced by local artisans while others have been sourced from as far away as Cuba.