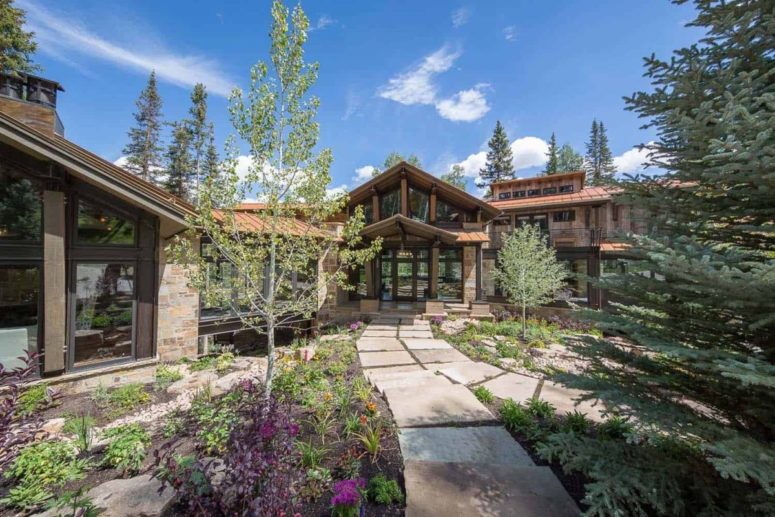 This charming mountain retreat has a lot of familiar elements in its design but at the same time stands out and brings all sorts of new details to the table. The structure is situated within the Telluride Ski Resort located in Colorado. It was designed by studio Centre Sky Architecture and takes full advantage of its surroundings.
In fact, the entire design is directly inspired by the vegetation, the mountains and everything else surrounding the house. The architects chose to use a palette of simple materials throughout the project, focusing mainly on wood, glass, stone and steel. With these they managed to create a rustic decor infused with modern details and to give the house lots of character. Large windows and glass walls connect the interior living areas to the outdoors and also help to create an airy décor. There's also a variety of outdoor areas spread across the site which interact seamlessly with the indoor areas.
The interior areas are organized on three floors, including a basement area. The entrance area sets the tone for a very open and airy interior design which defines the rest of the spaces. There's an open floor plan which includes the living room, the dining area and the kitchen, a setup very commonly encountered in most modern and contemporary homes. The rustic living room is a super cozy space which has a big fireplace surrounded by stone. Need more pics of this beautiful mountain home? Scroll down to see them all!