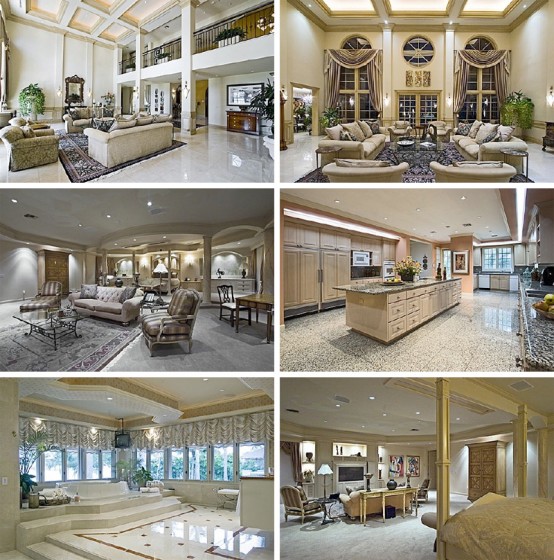 Everybody in the civilized world know who is Shaquille O'Neal. As basketball mega star he earns a lot of money so like everybody he invests them. Real estate is one part of such investments. One of his houses where he live is situated on Star Island. It is an oval-shaped artificial island in Biscayne Bay, USA, between Miami and the island of Miami Beach.
Like most stars estates, Shaqs house is full of luxury. Built in 1992, eight-bedroom waterfront mansion has nine baths, large open living areas, a gym, an indoor racquetball court, a steam room, a tennis court and a swim-up bar. That all sounds expensive although he can't sell the house 3 years already. Asking price fall down from $35,000,000 to $25,000,000 already.
What I want to say here, that money isn't everything in house designing world. Of course they are important but when the house is just luxury and haven't style it becomes not as cool for buyers as other modern houses on the market.