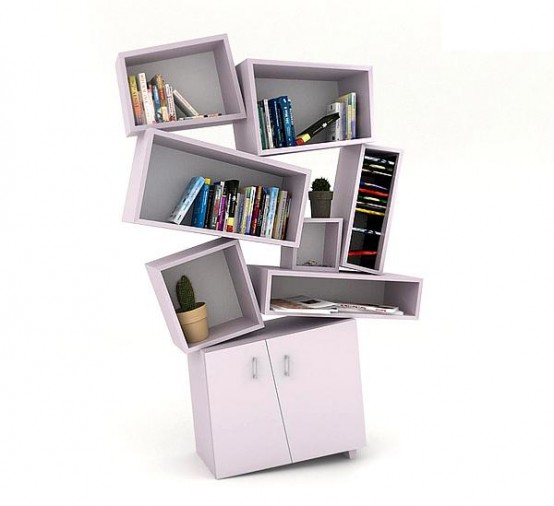 The 21-th century is becoming the age of individuality. Equal consumer goods pall on people, so there is a tendency for exclusive things to be more valuable than even mass brand ones. One of young designers from Russia, the Ossetian Tembolat Gugkaev, decided to experiment on forms of furniture, particularly on bookcases. He implemented his ideas in such a brilliant way taking into account beautiful, balanced form transformations, advantages, and utilities of the tectonic bookcase.
You see the shelves constructed chaotically, in different shapes of trapezia and rectangles, and taken various angles, but it still allows books or other things not to fall out from there.
Underneath, there is a basic cabinet on two feet that supports the open shelves and has nice irregular doors. The cabinet is lit on the inside of the open shelves and it looks charming in the darkness.