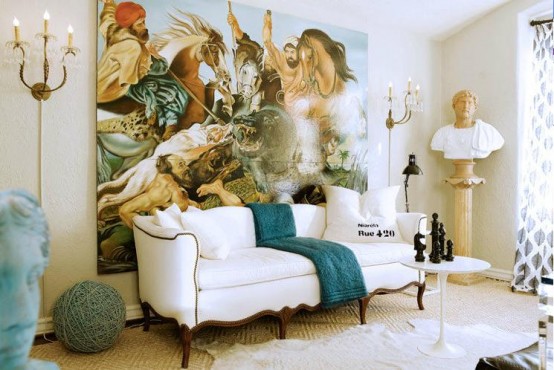 How many times did you watch and read about the ideas for interiors which offered you to furnish your home in an old-school style? It is one of the most popular ways to make your dwelling original. The young designer from San Francisco Gary Spain decided not to stop at the XX century and made an interior in the style of classical antiquity!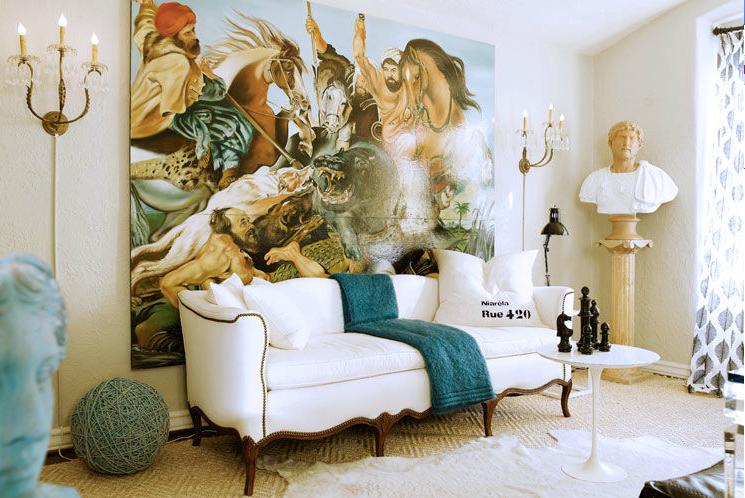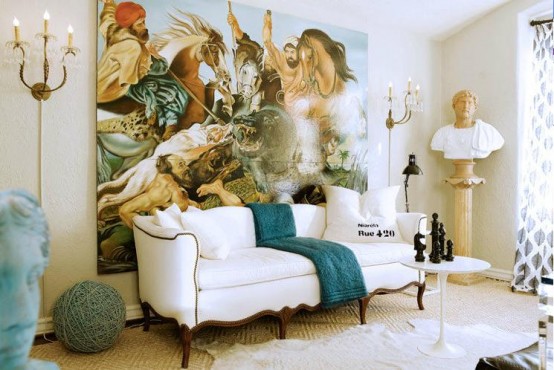 Of course, living in the XXI century, we can`t get back to this historical period, but the combination of antiquity and modernity looks really nice. On the photo above you can see it by the example of the modern sofa, imitated chandeliers, picture with the scene of hunting and the busts of the Greek and Roman outstanding persons.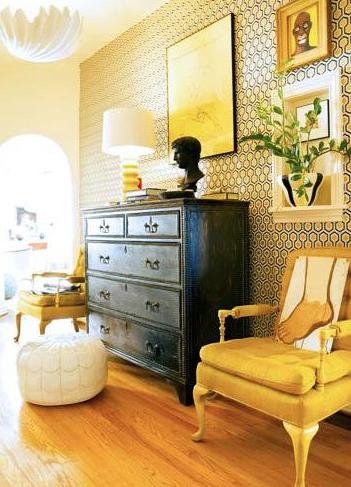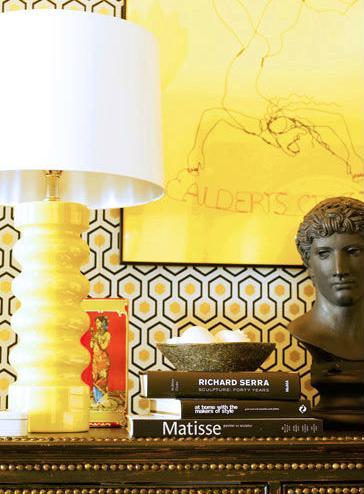 The busts are the simplest way to create the atmosphere of classical antiquity. Another one is using special materials like dark wood and leather. As we can see, including some elements of modern art is also possible.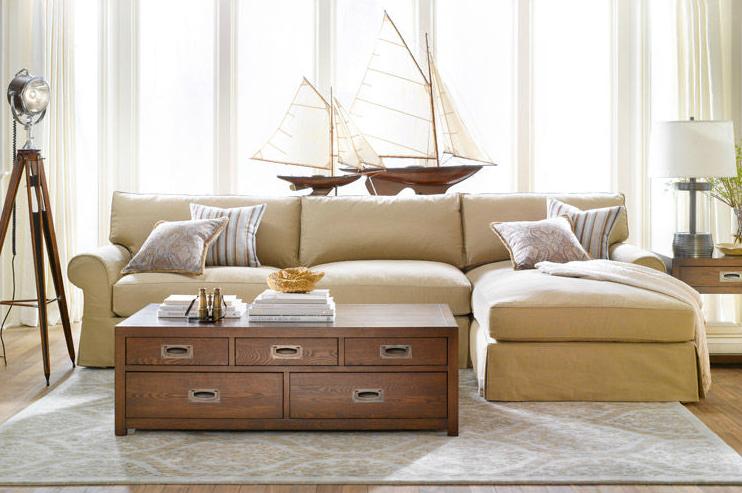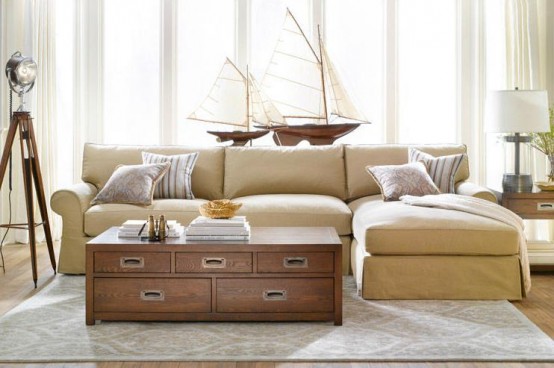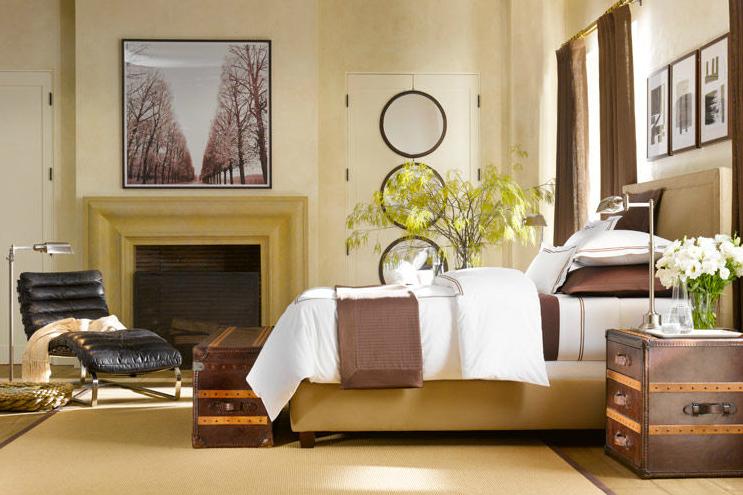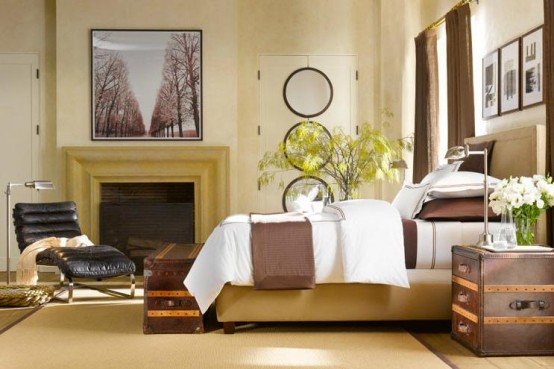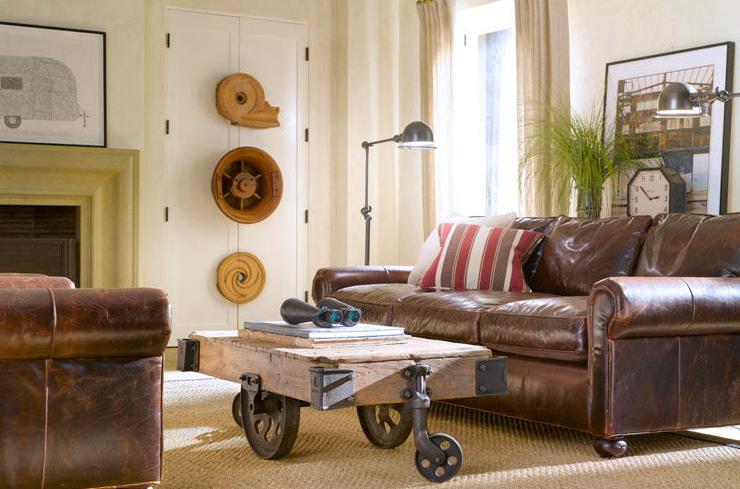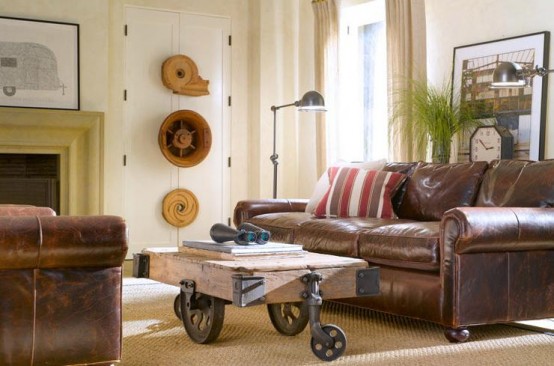 The Ancient Greeks had a powerful battle fleet so Gary couldn`t ignore this topic too. The figure of the ship, the coffee table that looks like the sailor`s chest and the old-style leather sofa helped him. However the most interesting item is the coffee table made in the shape of some kind of siege weapon platform of that time.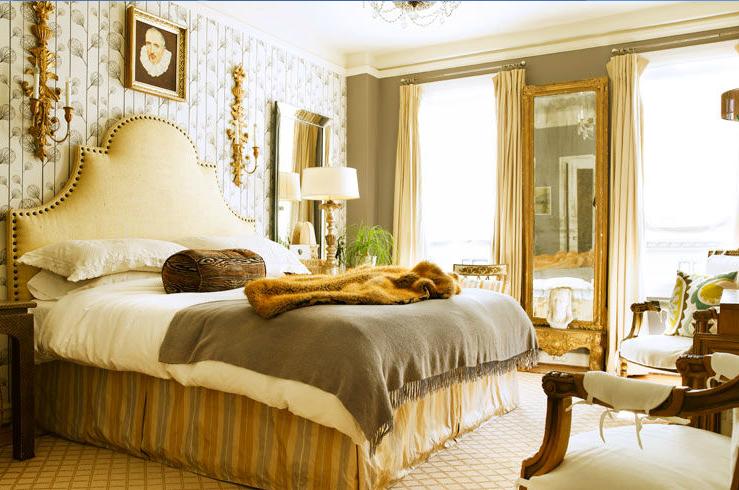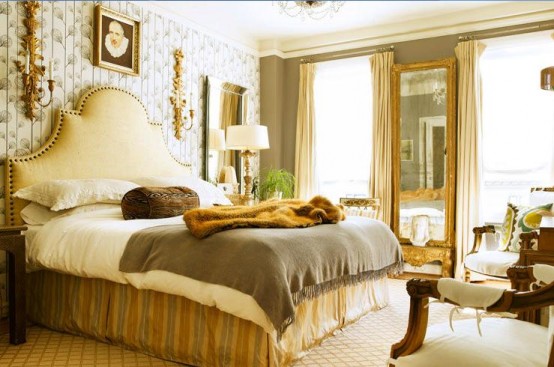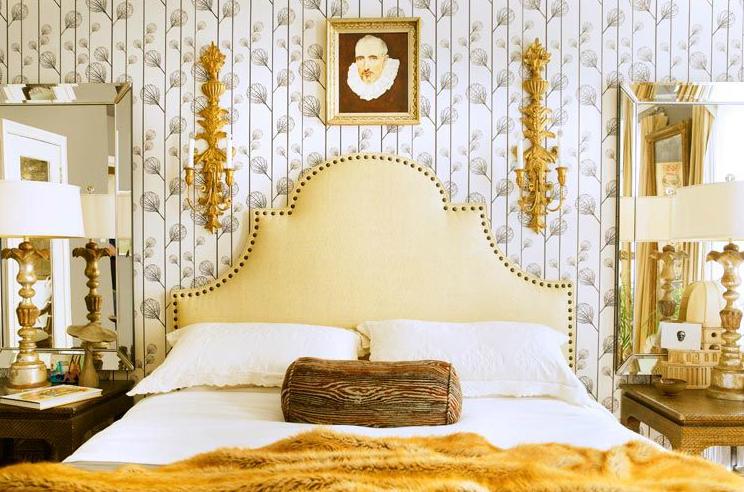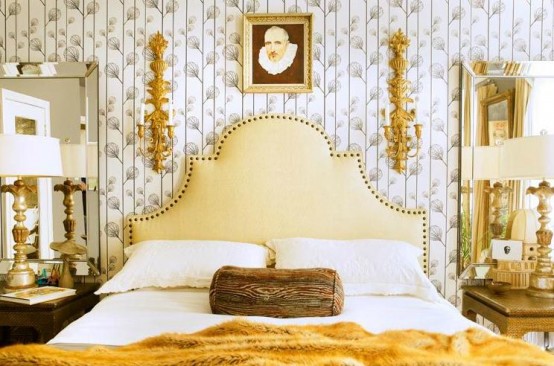 The bedroom is full of historical items too, but the Medieval ones. The furniture makes it look like a royal apartment. The bed cover made of fox fur may be imitation, but how nice it looks!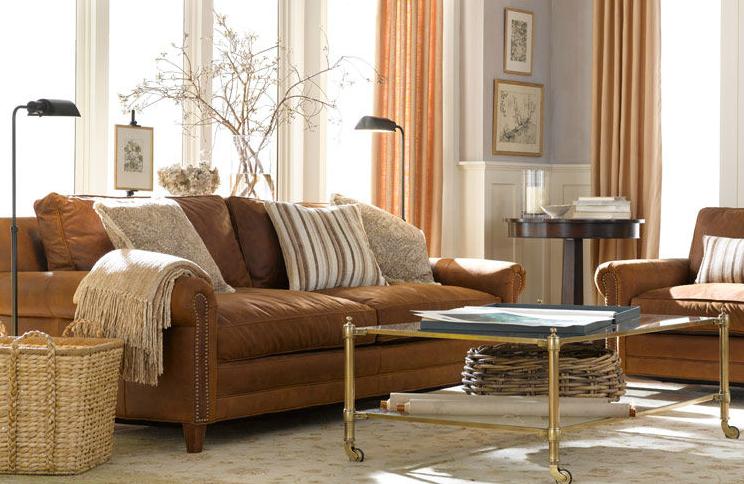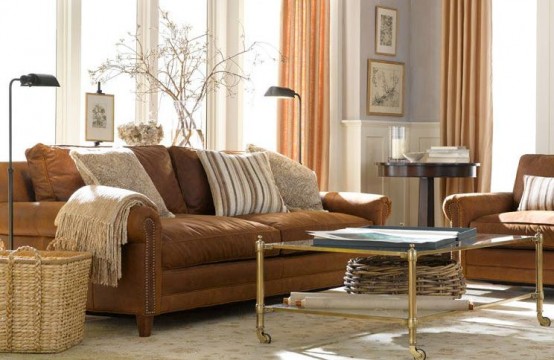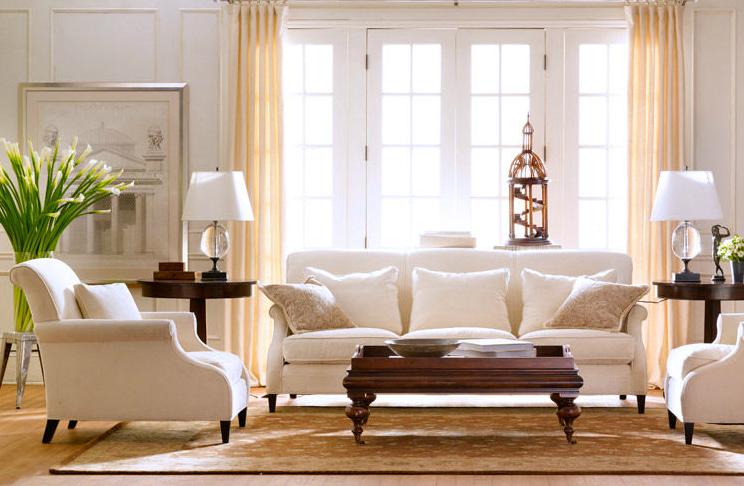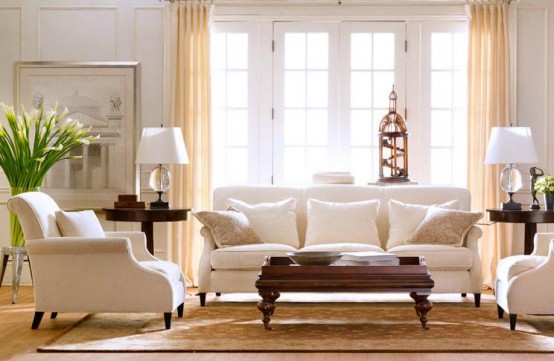 For sure, nobody forces you to play archaeologist in every room. If you ran out of ideas, the atmosphere of antiquity can also be created by using woven baskets, which are so widely spread. Even the single picture might be enough. Pay you attention to the fresh flowers too. Just give yourself an opportunity of a journey through time and your life will be brighter.