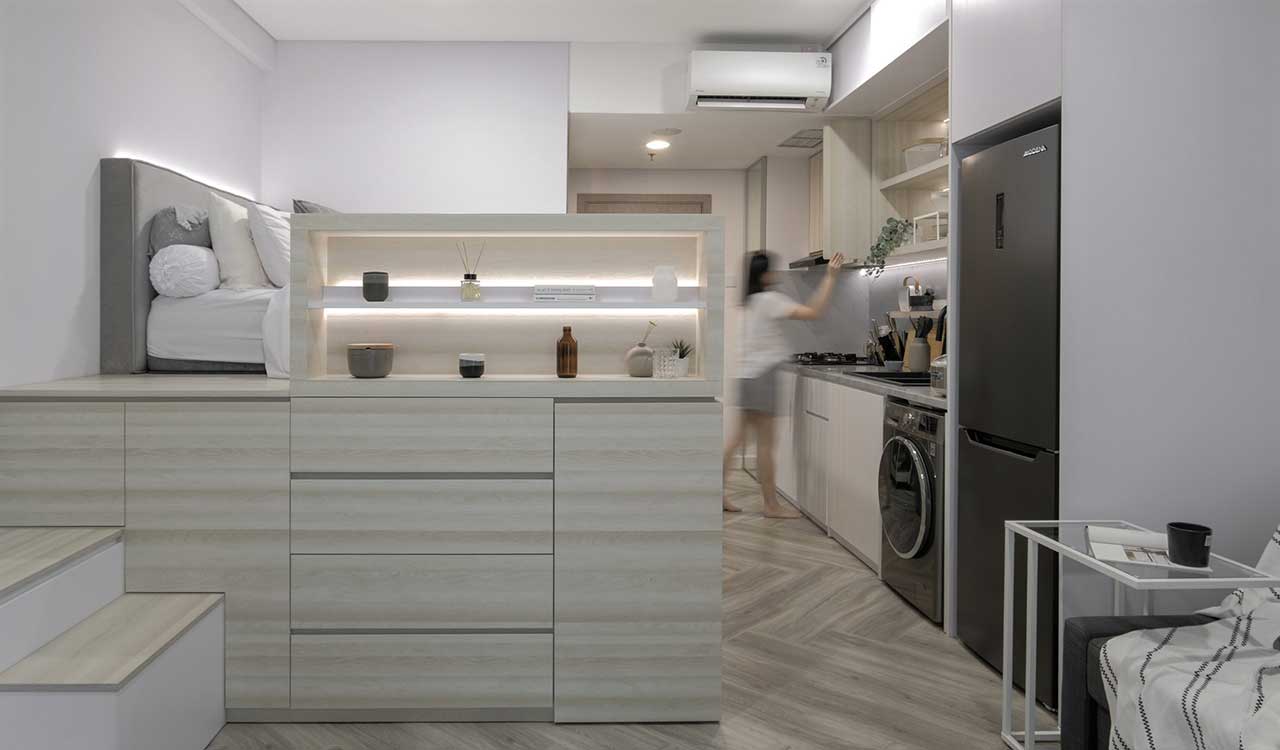 Modern designers keep surprising us with more and more creative solutions when it comes to tiny living spaces. How to squeeze everything for comfortable living in just some square meters? Today's apartment is the answer!
Co+in Collaborative Lab transformed a tiny 27-square-meter (approx. 290-square-foot) apartment in Jakarta, Indonesia, by creating an open floor plan studio out of two small rooms. By knocking down the wall and elevating the bed, the owner has everything they need within one, uncluttered space, including a entryway, full-size kitchen, elevated "bedroom", living/dining/guest space, wardrobe and storage room. A muted neutral palette of white, grey and wood create cohesion and tranquility, something much needed in smaller spaces.
The apartment is decked out with a smart home system, multipurpose storage that doubles as stairs to the bed, a sofa that becomes a bed, and a dining table that detaches from the TV unit, all helping to save space. The bed contains lots of hidden storage along with open display shelves that showcase the owner's favorite objects. The lit-up shelf also adds privacy to that end of the bed. The space is fairly minimalist but with herringbone floors and the horizontal wood grain of the bed unit, there's texture and warmth throughout.