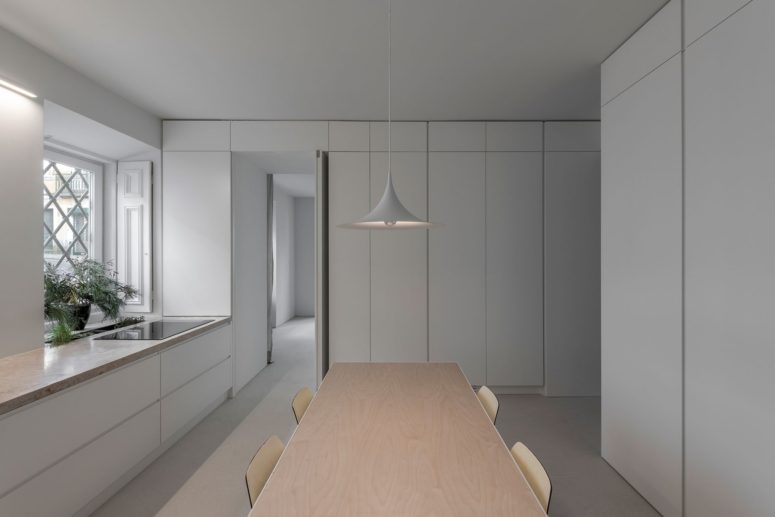 Located in Lisbon, this historic three-storey townhouse has been adroitly converted by local practice SIA arquitectura into two interlocking yet distinct residences that share a sunny courtyard. Taking its name from Rua de São Marçal, the street it's situated on, the project involved the accommodation of two contemporary homes with minimal interventions to the centuries-old building fabric and respect to the building's architectural heritage.
In response to this challenging brief, the architects have opted for a clever configuration of quaint yet functional spaces while adopting a minimalist design language that seamlessly marries the historic architectural features with the modern furnishings inside. Taking advantage of the building's corner location, the entrances to the two residences are located on different streets. "Casa Térrea", or the Ground House, takes up the building's ground floor and part of the first floor, while "Casa Alta", or the High House, occupies the majority of the first floor and the second-floor attic.
Featuring an all-white color palette and a complete lack of decorative features, the Ground House's stark minimalism is balanced by volumetric geometries that highlight the building's history and also introduce modern counterparts. While the all-white color palette continues in the High House, here the minimalist aesthetic is tempered with dark parquet flooring and classic furniture pieces.