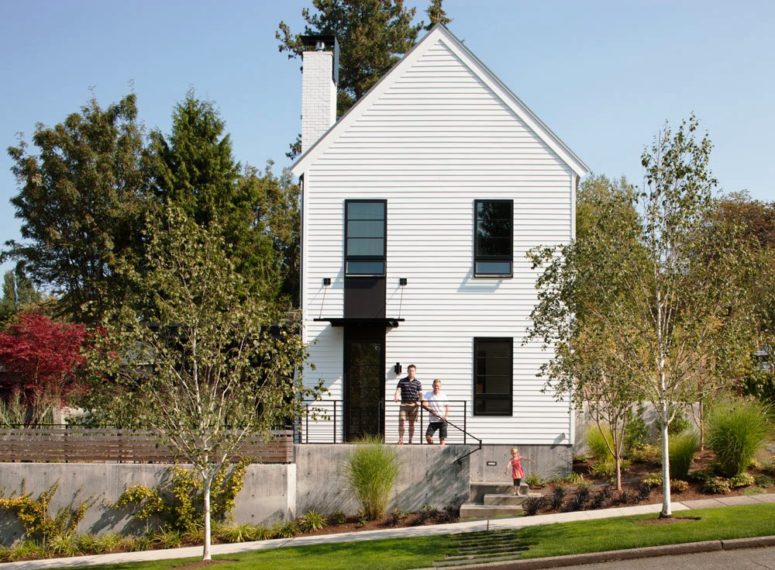 Designed by SkB Architects for a growing Seattle family, the ToDD Residence was built on a corner lot with limited space available and a tight budget. The design references an urban farmhouse with a two-story, pitched roof structure attached to a single-story volume with a flat roof. The exterior is fairly scaled back with a contrasting color palette of gray and white, simple forms, and no extraneous details. What would typically go in a backyard has been moved up to a side terrace that's raised above the street for added privacy.
The home's 1,970 square feet was thoughtfully designed to make the most of every square inch. The ground floor maintains an open floor plan, except for a guest bedroom, that comprises a living room, dining room, kitchen, and home office. The living area benefits from two fairly private terraces, which expand the feel of the space. Upstairs marks the private areas with bedrooms that are no larger than they need to be since most of the time is spent downstairs.
The decor features light-colored wood, lots of white for an airy feel, earthy shades, for example, in tiles in bathrooms. You can also see rustic touches in decor: antlers, wood, cork and soft textiles, and the interiors look welcoming and modern.