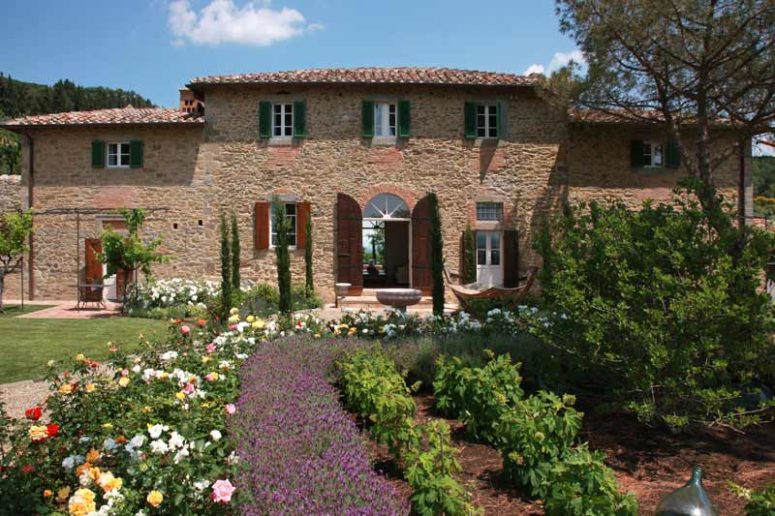 Today I'm going to spoil you with a cool eye-candy, a vintage Tuscan villa that is sure to make you dream of a holiday in Tuscany.
Villa Laura is a classic Tuscan villa, which was restored in 2006, it's nestled on a hill outside an ancient town. The villa is clad with stone, it's original cladding, which was restored where needed. You may enjoy the amazing outdoor spaces around the house: manicured lawns, trees, flowers, everything done with chic and style. There's also a large pool to refresh during the summer heat and a small dining space.
The interior decor is a chic combo of traditional Tuscan and glam, with vintage-inspired furniture and much texture. The floors are clad with tiles, the ceilings feature wooden beams, there is original stone masonry that is amazing – such naturally chic textures and a vintage feel at the same time! There are no open layouts but the doors are also absent to make the spaces flow seamlessly into each other and I love the arched doorways that remind you of the antique origin of the villa.
My favorite space here is the living room with a corner sofa, a vintage chair with an ottoman and a home office nook integrated seamlessly. A gallery wall personalizes the space and a large crystal chandelier adds a glam touch. And what's your favorite room here?