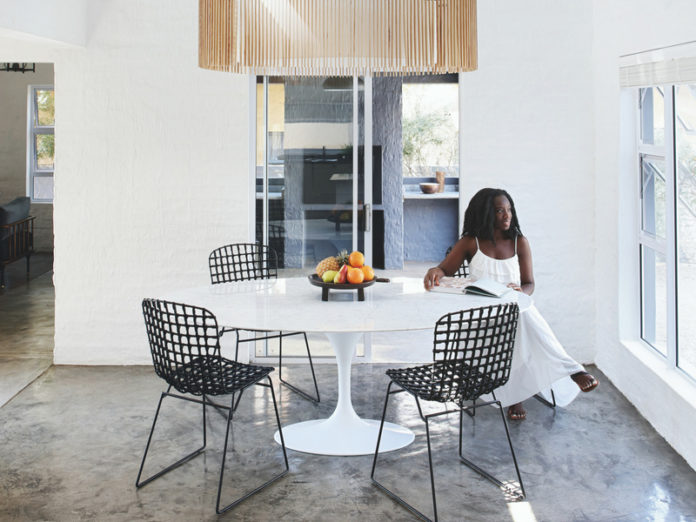 From the whitewashed interior to the organic textures, this home is full of unmistakable charm. Let's take a closer look at this peaceful and welcoming space.
The owner decorated it herself. She describes her interior design aesthetic as being inspired by the Japanese wabi-sabi way of living. First of all, she went for natural light, high ceilings and white walls – this was a necessary base for all the rest.
The living room is layered with modern pieces, unique finds and treasured objects that tell interesting stories of specific times and places. The living room is also the room where the owner has balanced a few splurge items with quality budget finds – her most extravagant purchase is a built-in replace and chimney.
The dining area is both light and airy. In the bathroom, a large tub gives the space the feel of a luxurious spa. On the edge of the bath is the most valuable possession: a calabash with etched detailing that her father got in Uganda in 1982, upon returning to his home country after the civil war. The master bedroom is full of natural textures and tones and her love of greenery is evident. The kid's room perfectly matches the aesthetics of the whole house, there's just one colorful touch – a bean bag. Take a look at the photos of this amazing home below!