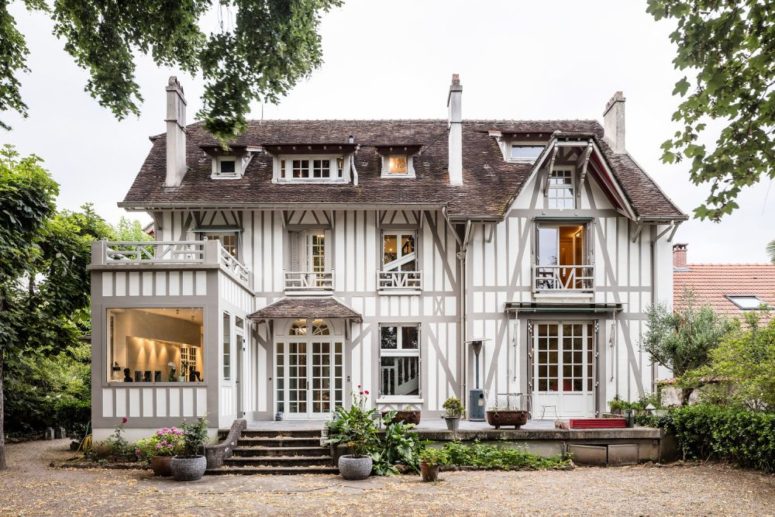 The term maison à colombages describes a type of house with timber framing, a style typical to buildings from the 19th century and earlier. And this beautiful maison à colombages dates back to the late 19th century and is located in Paris, FranceIts interior has been renovated by 05AM Arquitectura.
The project's main objective was to improve the functionality of the house and this was done in the most graceful way. The architects were careful to preserve as much of the original charm of the building as they could. There were many elements worth preserving such as the alcoves on the first floor and, obviously, that unique exterior design. They made a few changes to the floor plan and took some time to identify the characteristic elements in each space before making any modifications which might alter the character of the structure.
The house got several open layouts, thanks to which and to large windows the house got flooded with light. The interiors were done in neutral colors and there were colorful spots added here and there – pastel doors, bright alcoves, colorful furniture items but not too many in order not to break the supremacy of neutrals that remind of the heritage of this home. The furniture is mostly modern and minimalist but there are some adorable vintage rustic pieces like the dining set. Just enjoy the pics of this gorgeous home yourself and get inspired!