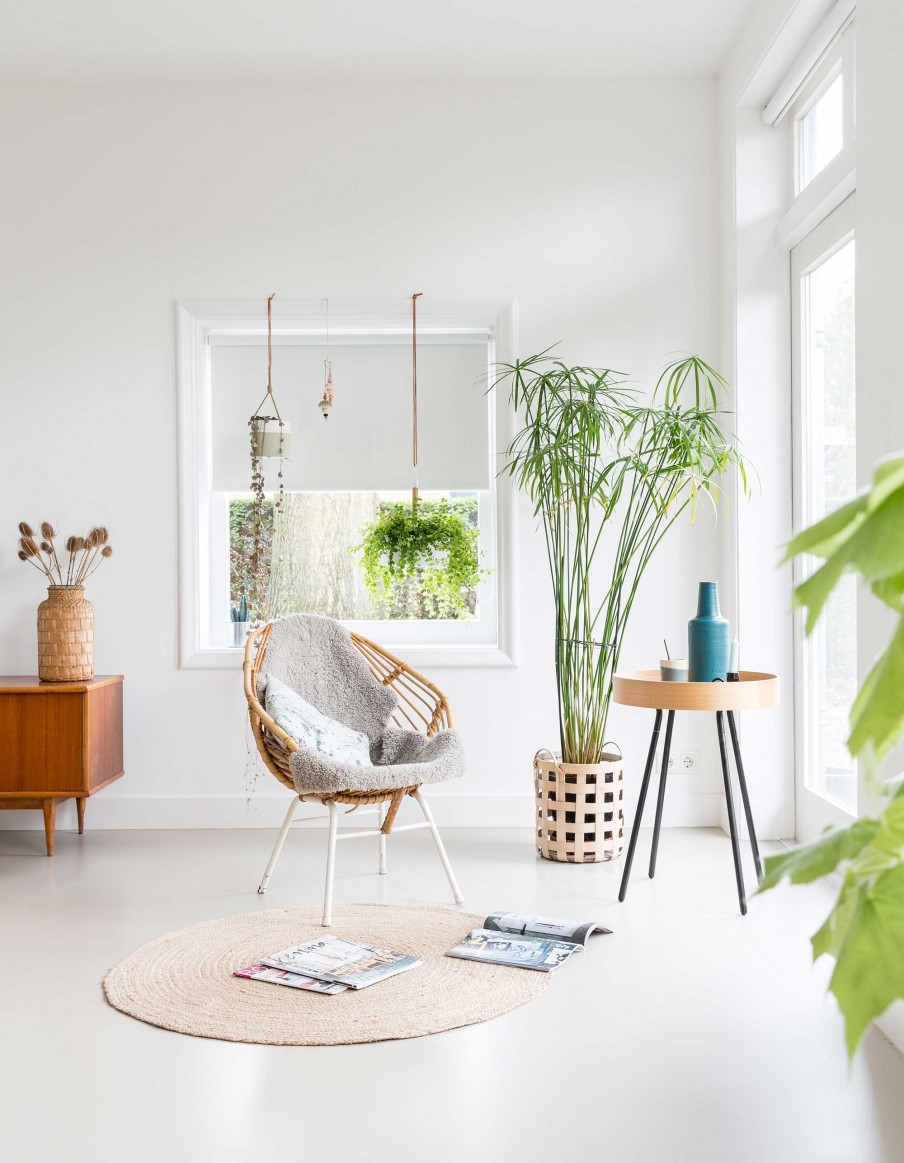 This pretty Dutch family home has a splendid lightness of touch, with delicate pastels and blond wood used to great effect against the bright white background.
Airiness and light is everywhere in this home, thanks to almost all white color palette. Have a look at the living room. Its big windows, lots of greenery, simple mid-century modern furniture including a woven chair make the space very welcoming. I love the white retro hearth with some firewood under the top, it adds coziness to the room.
The dining room can boast of a cool retro buffet and modern dining set with a woven stool. Such woven furniture makes any space rustic and very inviting, so there are such items in different rooms. A long and comfy bench is used as a plant stand.
The kitchen is all-white, with just a couple of copper details here and there. Copper tones are everywhere in this home – furniture and accessories are done in such shades, they warm up the cold white spaces and copper is very trendy for décor itself, so why not use it?
The dining zone in the kitchen is pretty simple, with a light-colored wooden dining set and a shelf on the wall, and the spot is very cozy and inviting.
The master bedroom attracts attention with wooden beams, unique and funny nightstands, colorful pillows and a retro poster on the wall. The woven element here is the lamp on the ceiling.
The entryway is truly Scandinavian: white with a cool wooden bench and woven basket for storage, decorated in the same style and shades as all the rest of the house. The home is very inviting and cozy on the whole, it's a truly Scandinavian space, full of light and fresh air.