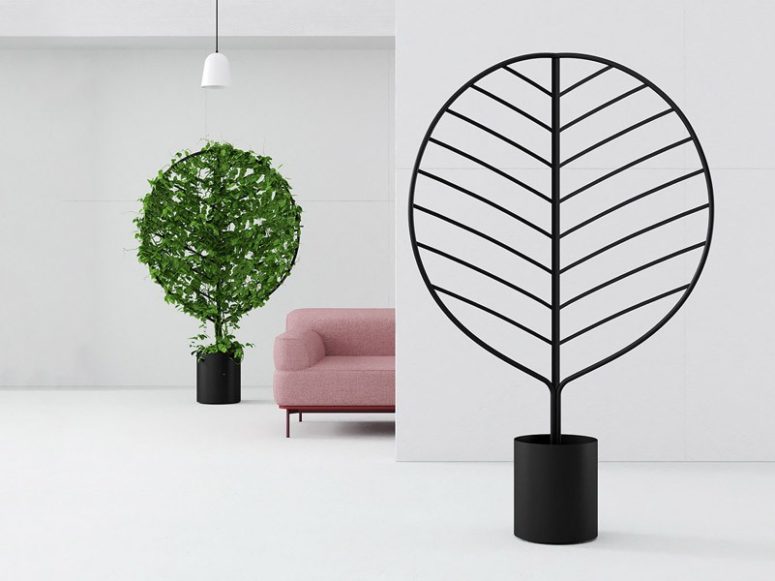 Interiors turn evergreen with designer Helen Kontouris' botanical planter screens. The collection includes four pieces available as single units or a family, to be used individually or in a wide variety of combinations.
The botanical dividers encourage plants to ascend upon their stainless steel frames. Three of Helen Kontouris' versatile designs, ready to bring the rejuvenating benefits of nature to any urban environment, resemble the skeletal structure of a leaf. The planter screens are constructed with bases in lightweight aluminium and designed with modularity in mind. Hidden castor wheels allow for easy manoeuvrability and allow people the freedom of choice to play with shapes, curves and angles within a space.
Unlike more complex 'green walls' and vertical gardens, each botanical planter screen functions in the same way as a single, self-watering planter pot – keeping ongoing maintenance to a minimum. As dividers for decorative purposes and as dividers in domestic and public environments.