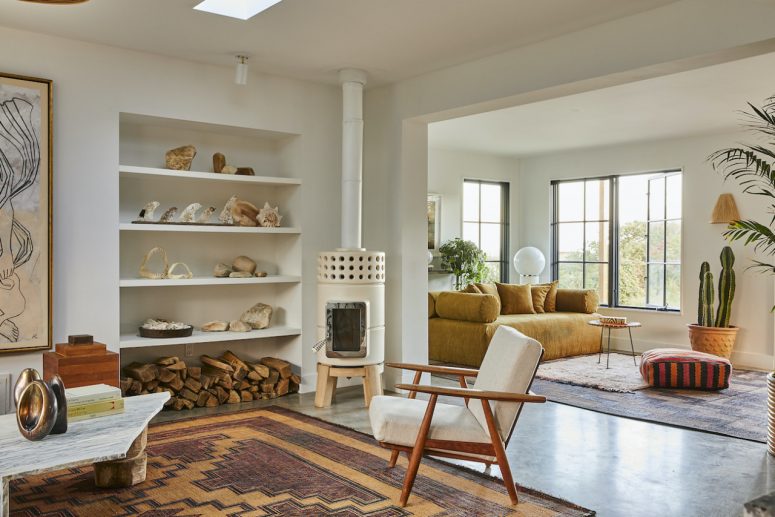 McKinley Bungalow Etna is a minimal space located in Montauk, New York, designed by Studio Robert McKinley. This property is a 1,490-square-foot space outfitted with furniture and objects meant to instill inspiration and relaxation.
Originally built in 1958, the home features four bedrooms with three bathrooms overlooking a nearly half-acre lot. By taking inspiration from the low-slung modern lines of the existing house, the studio blended a mixture of earthy tones, natural stone and masonry to create a sense of home without the loss of human touch. A primary guide for the main palette of the home came from sandy hues of the Sahara Desert, mixed with sun-bleached blues found in the garments worn by the Tuareg people. As such, the interior features a variety of vintage pieces along with some works designed by Robert McKinley himself.
The main layout is an open space, with a mustard sofa and a statement plant by the window, with a sitting zone by a hearth in the corner, a kitchen and a dining room right here, all flooded with natural light. Each space is marked with lovely works of art and bold touches, and a sitting room in the corner is lit up additionally with a skylight. Get more pics of this adorable home below!