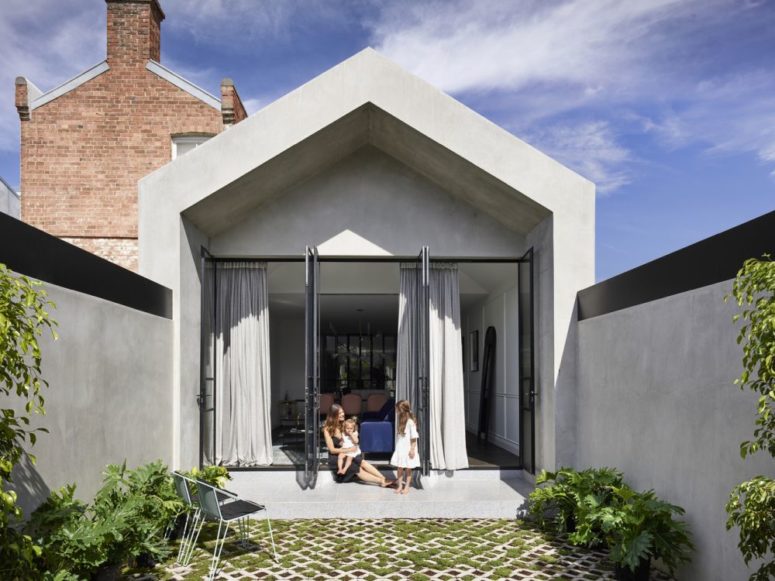 This Victorian-era house from Carlton, Australia features a timeless design and unexpectedly fresh vibe, which was given to it with a remodel.
The house was remodeled in 2018 by studio Biasol and features an atrium delineated by the glass and filled with plants. This little space has a big impact on the house and the overall decor and ambiance, creating a fresh vibe and letting natural light into the adjacent areas. A similar effect is also achieved through a series of voids and skylights as well as a seamless transition between the indoor and outdoor areas.
The Victorian-era home was reimagined to suit a modern lifestyle yet somehow managed to preserve some of its original charms. The new design puts an emphasis on the timeless beauty of classical architecture but also on the simplicity and functionality of certain modern details. The architects and their clients shared a deep appreciation for history and architecture and design in general and this is reflected in a lot of the details included in the new interior design such as the cast-iron lacework, the chevron timber floors or the natural stone surfaces.
The kitchen has an open design and an elegant island with a waterfall-style marble countertop. The master bedroom and the hallway are oriented toward the street and have a cool color palette. The atrium helps to bring more light into the house and to visually connect certain spaces. Wanna see more of this cool house? Scroll down!