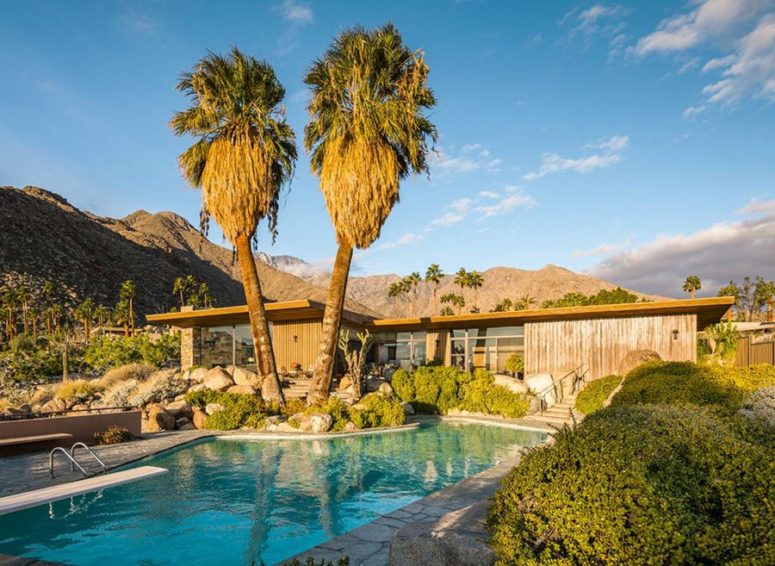 The Edris House by E Stewart Williams is one of the best examples of desert mid-century living. Using steel columns, the architect supported the entire roof system separately from the walls in order to seamlessly slide the frameless windows into the ceiling. It's a very dramatic effect making the house feel larger than it is and better connects it to the spectacular views. All of the glass and the stone walls that run from the outside in are a mid-century statement that can not be denied.
The interior itself is of course mid-century modern, warm, stylish and inviting. There's much natural warm-colored wood and stone in the décor, there are stainless steel appliances and surfaces, especially in the kitchen, and the furniture is totally appropriate for this style. As in every mid-century modern home you can see lots of leather chairs and sofas, which add a refined and textural touch to the interior. There are glazed walls that provide stunning views and make the desert landscape the focal point.
The pool was constructed first, and the boulders existing on the site were moved minimally to make room for the house. The exterior colors and finishes, like inside, are exactly what was specified originally. The home is approximately 2800 square feet on a one half acre parcel.