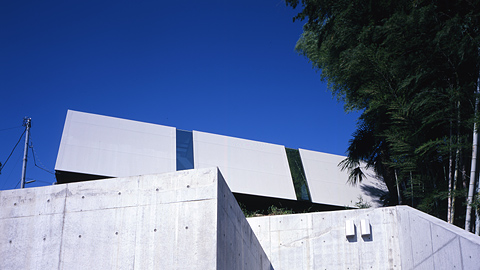 The site is located 10 minutes or less by walk from the nearest station in Toride-city, Ibaraki. Before building there wasn't any flat surface so architect mission was to build the house on the cliff. Mr. Ueda has managed to build the extraordinary futuristic house in so hard conditions.
The Skew house is a set of a floating light weight flat and a heavy weight anchor volume; the flat is made of steel lines and wood planes; and the anchor is concrete volume. The flat and anchor are connected with very narrow corridor under the ground. Windows are emerging as voids between steel-wood units; which are slits of physical materials.
The interior is nothing but minimalistic. Clear lines and milky white color made the work even though room walls don't have traditional forms. They have triangle shape that just add extraordinary touch to overall interior impression. Minimalist interior which doesn't look like other minimalist styled interiors is rare nowadays. [october ueda+nakagawa architects]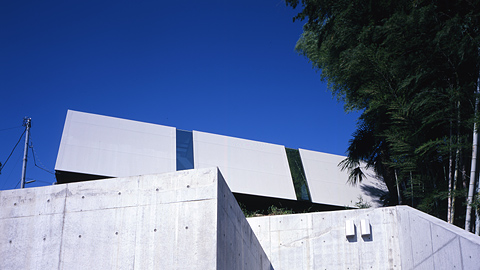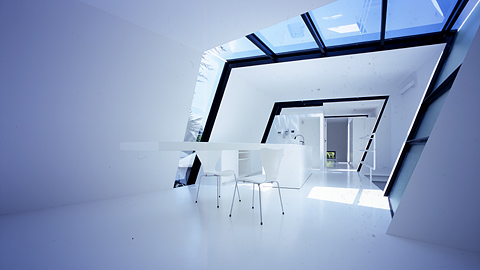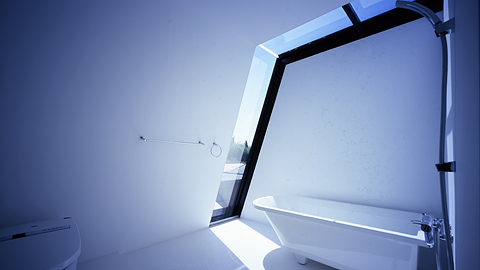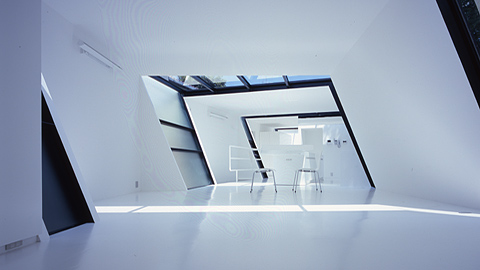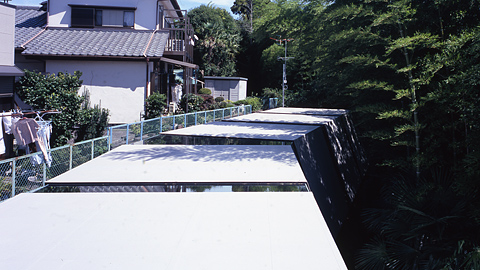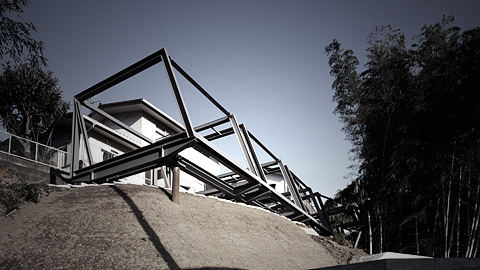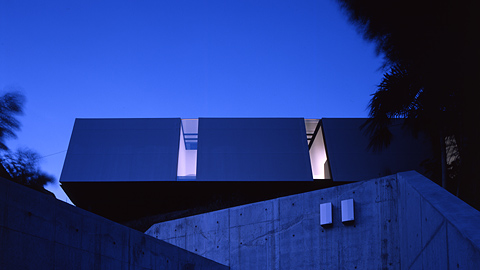 Photos by Hirai Hiroyuki.