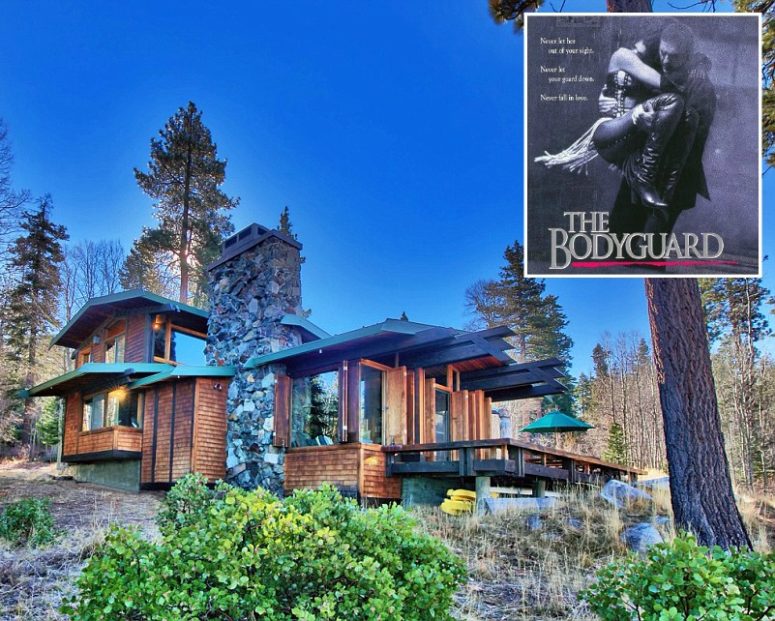 There are a lot of cabins, modern and vintage, rustic and minimalist, in different places and with various views but this one we are featuring today is very special. In the 1990s, this cabin in South Lake Tahoe was the filming location for two hit movies: The Bodyguard, starring Whitney Houston and Kevin Costner, and City of Angels, starring Nicolas Cage and Meg Ryan.
Truly one-of-a-kind Fallen Leaf Lakefront retreat is perfect for those who seek privacy, serenity and four-season outdoor enjoyment! This 3,000+ square foot architectural masterpiece is situated on 2.74 extraordinarily secluded acres of gently sloping property with 197 feet of Fallen Leaf Lake frontage and a 76-foot deep-water pier.
The house was designed by architect Paul Hamilton in 1969. The cabin has 5 bedrooms, 3 baths, and about 3,000 square feet. There isn't any drywall in the house. The floors, walls, and ceilings are all wood, and that makes the house extremely cozy and inviting. Warm woods and stone used in the décor create a classic rustic cabin interior. There are views of Fallen Leaf Lake and Mount Tallac from each of the bedrooms, and most of the spaces are centered around the views to fully enjoy them.