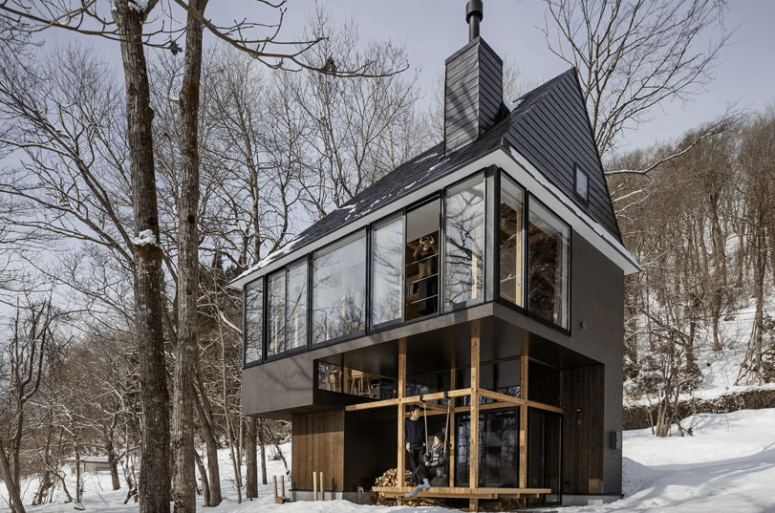 Asian architects and designer keep surprising us with their contemporary and bold solutions. The house we are sharing today is one of those: it used to be a typical lakeside home and got a refreshing renovation with popular leveling inside the house.
Sugawaradaisuke upgraded the home creating various levels: there are five platforms all with different sizes, heights, and materials. Such an idea adds functionality to architecture and furniture: a floor is not simply a floor nor a table simply a table. It all comes together to form a stage on which to act out one's happy memories. What's more, the platforms create different degrees of openness, thermal conditions and framed perspectives of the forest landscape.
As for inner decor, it's minimalist, which is a popular idea for Japan. Whites and off-whites, greys and light-colored plywood plus much glazing make the home feel spacious and welcoming while connecting it to the outside spaces. The storage is taken up to the attic space, and there's a makeshift closet in the sleepign zone.
The design target is generating a new lifestyle in the midst of natural landscape. The house features a compact deck with firewood storage and a swing for some fun. The locations of the platforms and floors also make the owners feel like standing outside. The outdoor deck is also extended inside to the entryway, and here there's more wood storage to connect outdoors and indoors.