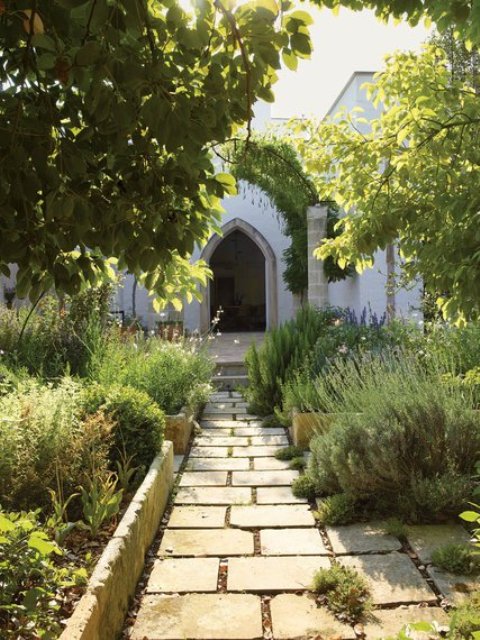 American-born art historian and curator Peter Benson Miller has been collecting seriously since he was 13, so it's no surprise that, many years later, he and his partner Giovanni Panebianco were beginning to find themselves squeezed out of their Rome apartment. They eventually found the perfect home in Puglia, where the hundreds of objects collected by Miller over the years can be displayed in all their glory. They knew they had found the ideal compromise between Panebianco's need for village life and Miller's bucolic dream.
Although the public areas have been kept relatively spare, with only suggestions of Miller's vast collections in evidence, the sitting room, library and guest bedrooms are lively with his finds. In the sole room with salvageable paint on the walls, Southern Italian votives from as early as the 18th century are now mounted above a 19th-century French country bed. A slew of wooden painters' palettes from flea markets in Paris and Rome decorate an intimate parlor adjacent to the library. To provide a counterpoint to the vintage elements throughout the house, there are also contemporary touches from living artists that the curator has long admired or exhibited.
There was also a poetically overgrown private garden busy with tangerine, bitter orange, persimmon and pomegranate trees. The garden has a Middle Eastern flair, and recalls a riad with its intimate seating areas and hanging lanterns. Miller redesigned the terraces, creating raised paths bordered by agapanthus and roses. There is a kitchen garden of aromatic Mediterranean herbs, and at one end of the expanse is a narrow, raised pool inspired by those commonly found in Middle Eastern gardens.