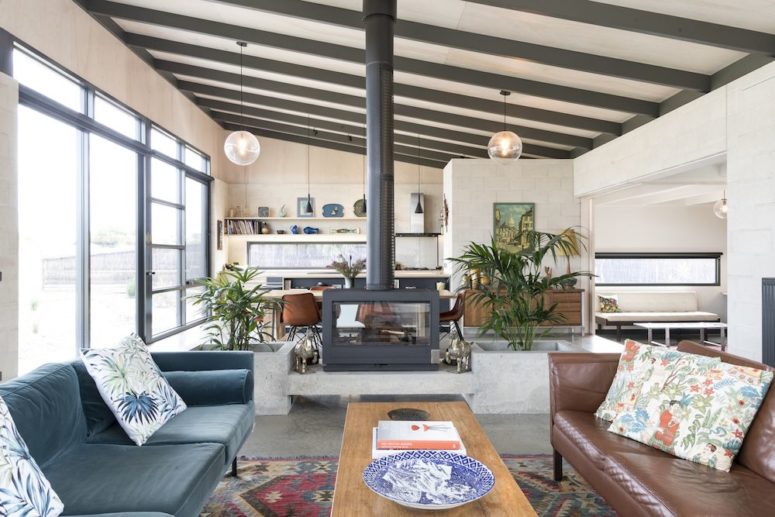 The house we are featuring today is a split level home of 309.5 square meters built in Australia by Bespoke Architects. The house shows off amazing views facing the sand dunes towards the south, has a courtyard to the east with views towards a tree reserve and also opens up to the golf course while the northern wing is oriented towards the street.
The design of the house was in part dictated by the local restrictions which required setbacks on all four sides as well as a limited palette of materials used on the exterior of the building. In order to follow these guidelines and to also be able to offer their clients the mid-century modern home that they desired, the architects chose to give the house a reverse skin making the inside with concrete walls and cladding exterior with ash wood.
The main space is an open layout uniting the kitchen and living room, which is visually separated with a large metal hearth. Oversized windows bring much light in and let enjoy the views. The home office is done with a long narrow window, too, and there's enough space for two people. The bedroom is done with a large comfy bed and highlighted with an arrangement of colorful artworks. The furniture is mid-century modern and contemporary for a cozy feel, and the use of wood and leather makes the interiors more textural. Get inspired!