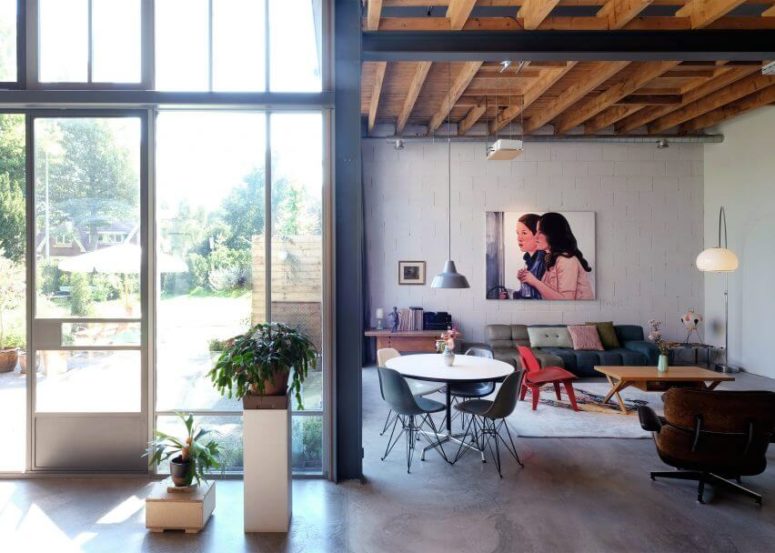 These buildings in Amsterdam, formerly a pair of barns intended for crop storage, have been transformed into modern, loft-like living spaces. Located just north of the IJ river in the neighborhood of Amsterdam Noord. Houben & Van Mierlo Architecten lead the design on these charming homes.
The buildings went through several metamorphoses over the years, with additions and outbuildings being added on to the main building as needs changed. Both buildings were stripped back to the original shells before renovation began.
The large open-plan rooms allowed for high ceilings and loft-living spaces. The new floors were plastered cement-screed, and the original ceilings were kept, exposed for additional character. Brick walls were whitewashed, and the pitched roofs were given addition support with black steel columns, in keeping with the industrial aesthetic. The interiors remind of a whimsy mix of industrial, rustic and mid-century modern styles that look rather harmonious together.
At the request of one of the clients, two photographers, a photography studio was incorporated into the design. The photography studio features clerestory windows with natural light, providing a natural viewing area for the work. A window in the interior wall allows a view from the master bedroom into the studio.