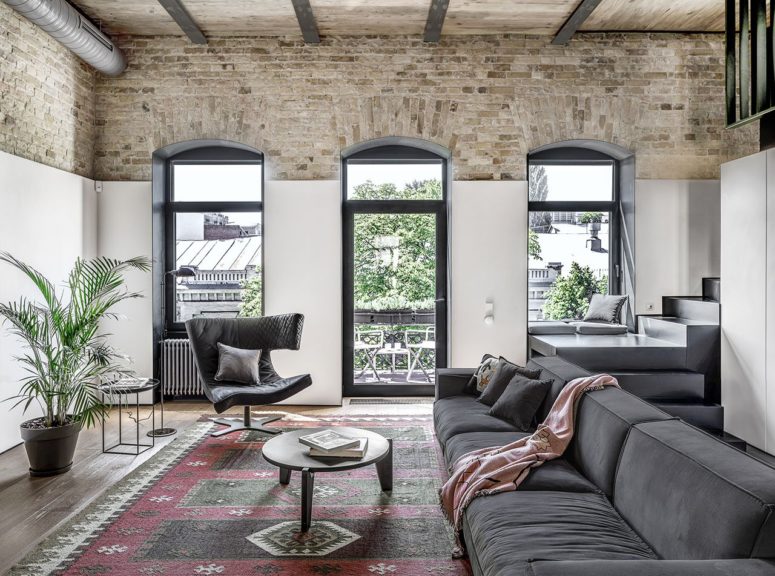 One of the main dilemmas that architects face when renovating old buildings is how much, if any, of the original character to preserve. This apartment in Kiev, Ukraine, was renovated for a young professional and it shows an astutely tuned balance between old and new.
2B.group's objective was to use the original building fabric as a canvas upon which new shapes and textures were introduced. The saved the original brickwork hiding behind layers upon layers of plaster, the old timber ceiling joists, and the sloped walls in the attic. A muted palette of black, white and grey was chosen for all of the architectural interventions in order to harmoniously blend with the restored building fabric. For the lower level, which contains a living room and an open-plan kitchen-cum-dining area, white wall paneling unites and brightens up the two spaces without completely obstructing the original brickwork.
The attic's dark tones are picked up by the metallic staircase and the metallic frames and jambs of the downstairs windows, as well as several furniture pieces and light fittings throughout the living spaces. The minimalist décor of muted tones and clean lines belies the complexity of the architectural interventions such as the in-built window blinds hidden in the paneled walls in the attic, the staircase assembly, and the soundproofing of the guest bathroom between the living and dining areas.