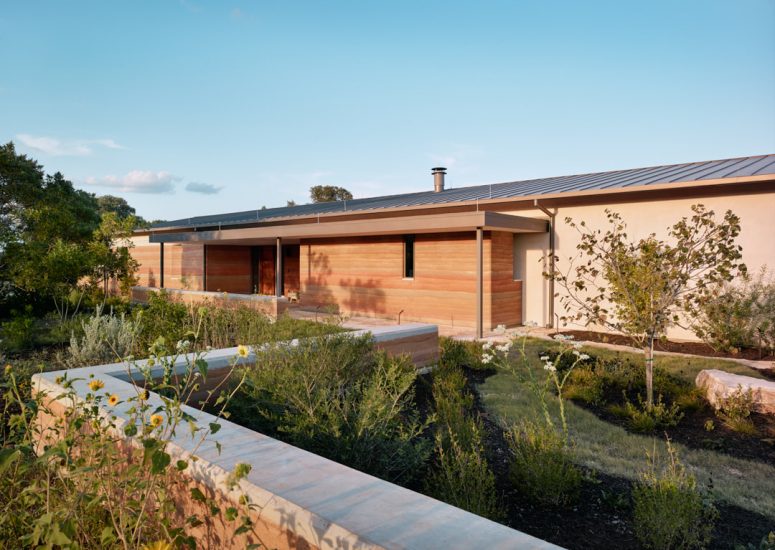 The River Ranch is located in Blanco, Texas. It's a beautiful place with lots of character and it was designed by Jobe Corral Architects. Contrary to what the name might suggest, this is not really a ranch, not in the traditional sense of the term.
It is however a very beautiful and very inviting family home which takes full advantage of its location and of the unique surroundings. As you approach it you get to see rammed earth walls creating a sort of protective shell around the structure. They also help to ease the transition between the actual building and the surrounding landscape.
This beautiful connection between the indoor and the outdoor spaces is also made easy and seamlessly by the way in which the house is designed. You may be able to tell that a lot of the big spaces have direct access to a series of covered terraces and other spaces which in turn are connected to the yard and the garden. Furthermore, large steel trellises and pergola roofs extend the social areas into the green spaces serving as a second layer of protection. In the central courtyard there's an underground cistern hidden out of sight which holds all the water supply necessary for the house. Outside there's also a big pool with various lounge areas on either side of it, including a lovely fire pit seating area out in the open.