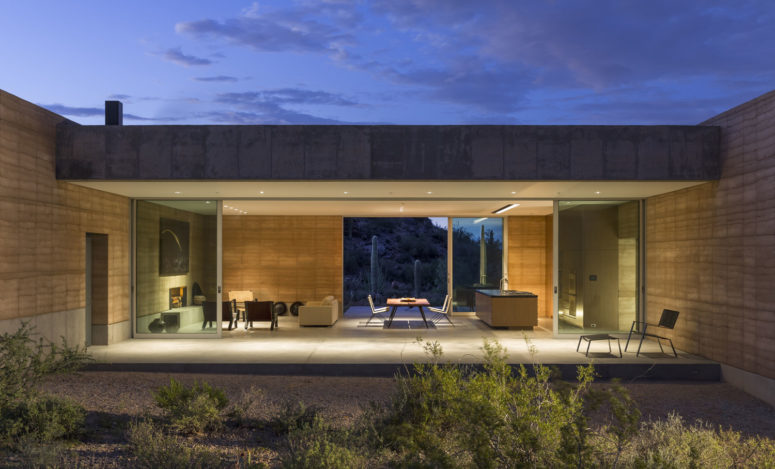 Placed delicately in its context, architecture firm DUST's Tucson Mountain Retreat is situated on the outskirts of the lush Sonoran Desert, designed in direct response to its intriguing setting. The architects, who describe the project as being 'rooted in the desert', have created a striking rammed earth dwelling that makes minimum impact on its fragile environment. It seamlessly blends into the surrounding Arizona landscape, featuring elegant, clean lines and a minimalist aesthetic – making it the perfect backdrop for our September issue's 'High noon' fashion shoot.
The house was meticulously positioned to optimize sun exposure without excessive solar heat gain and to allow for uninterrupted 360-degree views. The initial decision to use rammed earth greatly informed the design and construction of the property and played a crucial role in the process of submerging the home into the landscape.
As for the interiors, they are strongly influenced by the surrounding landscape. The color palette is earthy, rather dark yet comfortable. The walls are covered with earthy panels reminding of the desert sands. There's an accent black wall, adorable art works and even a fireplace that adds to the atmosphere. The home is uncluttered and very modern, it is opened to the desert outside and can be closed any time with glass doors.