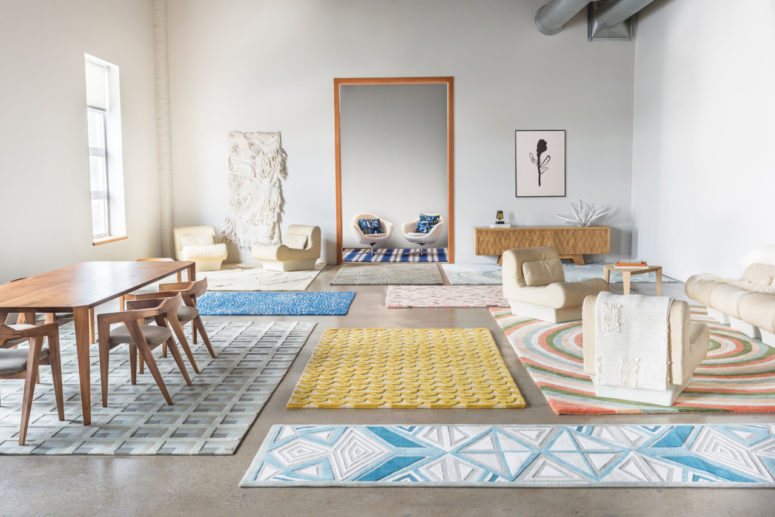 Rugs make any space cozier and comfier, sometimes they make a statement with their color and bold patterns. Today we are sharing a colorful rug collection that will catch an eye – Inner Nature collection by Angela Adams.
The collection features eight new area rug designs: Infinity, June, Owl Feather, Vibes/Burton, Garbo, Spock, and Amma. To amplify the inspiration and theme of the new collection, the Inner Nature's catalogue highlights individuals that exude their truest, inner nature.
Each rug is inspired by various character features and personalities – their colors and prints portray them. The collection is captured with various people on each rug, who seem to be the inspiration for creation: their inner world and emotions are shown on the rugs. This is a colorful and bold collection in various patterns that will fit any space and will add an eye-catchy and sometimes quirky touch to your room.