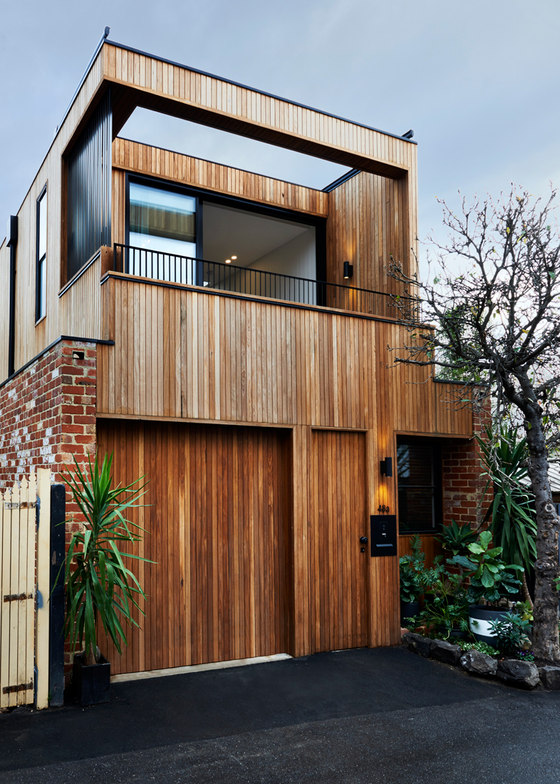 This comfy residence was designed for a young family; it's a double-storey house in one of Melbourne's inner-city suburbs. Studio Tate kept only two red brick walls and re-work and rebuilt the whole house maximizing the tight spaces and flooding the space with natural light. Warmth was brought through materials and finishes, with heavy use of timber.
Studio Tate created interiors that are sophisticated yet very comfortable for living. The living and dining spaces were installed on the upper level. There's an open white kitchen with a black countertop and a brick backsplash with a black kitchen island that is extended to form a dining table complimented with light-colored wooden chairs. There' a comfy sitting space with a built-in fireplace and artworks. A study can be used as a guest room or extra bedroom and a garage doubles as a play room or sleeping space.
The master bedroom and ensuite were positioned to overlook a private courtyard, while a balcony offers views out to the city. Storage was key to getting the most out of every room: the fun kids' room features stairs that also function as bookshelves, with a bunk bed hiding a wardrobe underneath. The palette was kept light and neutral to play off the natural light, with black accents to add depth. The bathroom is done with glossy white tiles and some black accent to make it more interesting.