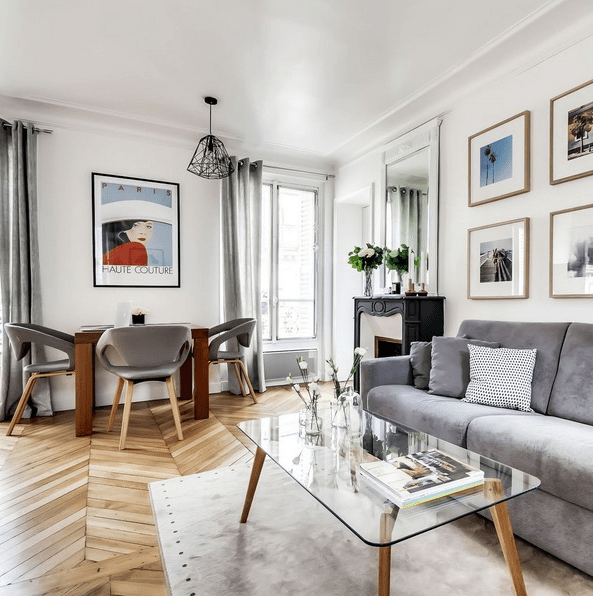 Small apartments are often called uncomfortable and sometimes unlivable as there's not enough space for storing things and for everything you wanna place here. I think living in really a small dwelling is art, and let's take a look at a good example how to pull it all off.
This apartment is only 38 square meters but it doesn't prevent it from being either comfortable or refined. The original layout wasn't very good and the owners decided to demolish most of partitions and replace usual doors with sliding ones. The design of the apartment is minimalist, with touches of Scandinavian style and a French twist. The main role was given to the texture of the materials used, so the color palette was neutral. Neutrals allow the space look bigger and airier, which is a great idea for a small apartment. A fresh touch of color appears in the bedroom, it's blue. A grey-blue accent wall adds volume and interest to the space.
The kitchen was done as the letter U to maximize the space, and the storage was done closed to make the space look sleek and uncluttered. The storage is concentrated on the walls to avoid losing floor space, it's mostly closed, so the rooms look uncluttered and stylish. Look for more of this refined dwelling below!