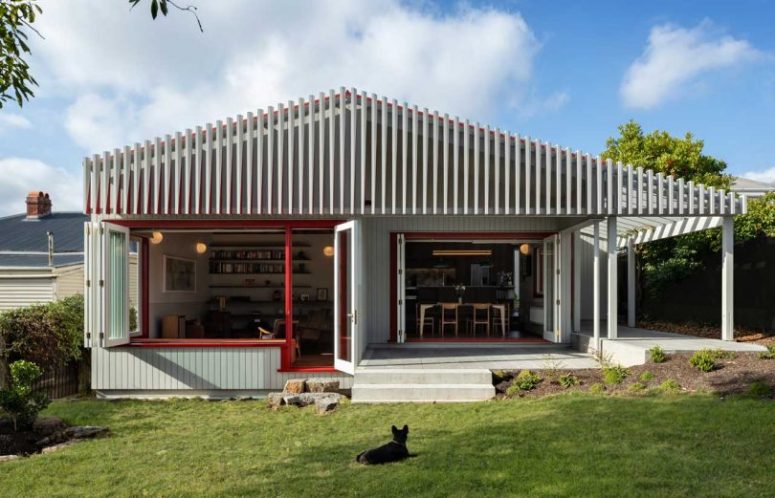 Pac Studio recently completed a villa renovation in Auckland, New Zealand which added a new extension that steps down three levels in order to connect the living spaces with the outdoors. Now the villa is called Split House.
High level windows and a faceted wooden screen round out the design's custom look. While the extension falls into the modern category, the front of the villa was preserved, thereby making this an official house mullet. The residence's addition includes a new kitchen, living room, dining room, bathroom, and media room, and features a split hip roof with its ceiling clad in a rich cedar. Light, neutral walls help balance the warm woods to create a light-filled, cozy interior that's perfect for a family.
The young couple were concerned with waste the project would produce, which was addressed in a variety of ways, including selling off the old kitchen to another young couple, preserving and repurposing original materials, and sending the old plasterboard to be crushed and turned into landscape lime. Walnut cabinetry was custom built throughout the addition to aid with storage. There's stylish mid-century modern furniture and lots of bright touches here and there – a yellow sofa, red window frames that enliven the interior and make catchier.