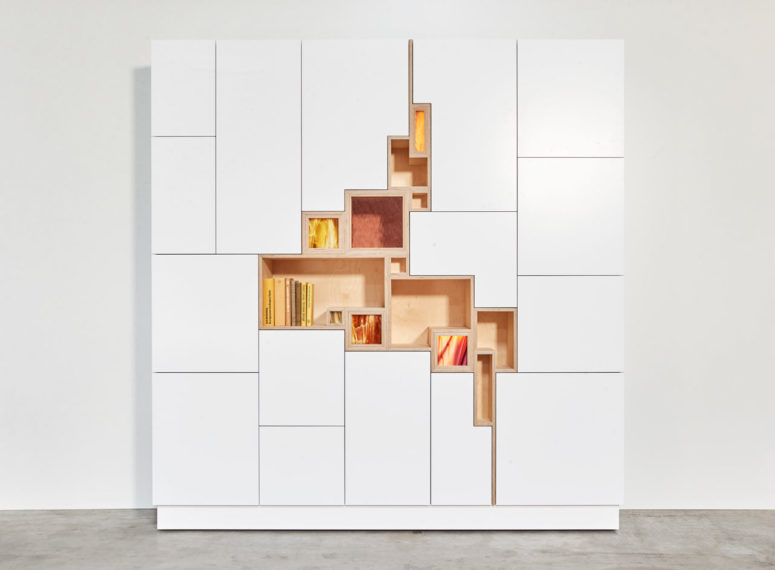 Storage is one of the most important points in decorating every space. It should be functional, stylish and perfectly fit the space. Some storage items can also add to the décor and become eye-catchy spots in the interior, and Rupture wall cabinet is one of these.
Filip Janssens is known for his custom, made-to-measure storage pieces that look as if there's a tear in them and now he has designed his first freestanding wall cabinet with fixed measurements.
Rupture features a similar look with the front appearing to have an irregular torn exterior. The cabinet is made up of a series of closed white compartments in various sizes that surround a collection of open modules, some of which have colored mouth blown glass fronts. The piece can also be customized with the addition of indirect LED lighting.
Such a piece of furniture isn't only a functional one but also very cool and eye-catching, it's a fresh take on a usual stack of storage cabinets, and colored glass fronts add to the décor. Keep part of your belongings in the closed cabinets and everything you want to display in the open modules. The open and glass covered modules in the center look asymmetrical and totally unique.