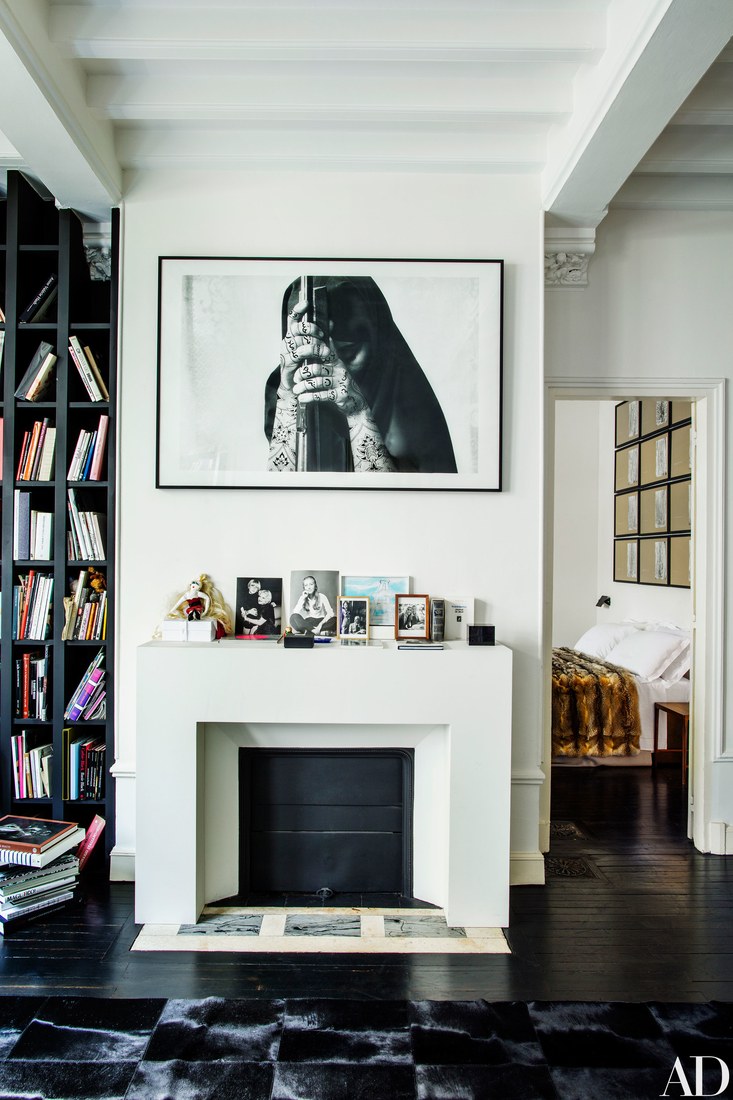 The utterly lovely 19th century Paris townhouse belonged to Italian Vogue editor Franca Sozzani, who sadly passed away in December shortly after these photos were taken.
She adopted a similarly uniform look for her homes, which she bought and flipped like a savvy Las Vegas card dealer. In each residence—her former New York townhouse, the Milan apartment, a family getaway in Portofino—Sozzani's take on interiors was rigorously reductive. Stern black and white lines created a spotless and fuss-free gallery-like aesthetic in all her domestic surroundings. The house was in bad shape, divided into three apartments, but it totally blew her mind, she saw a great potential in it.
In her Paris home, pure white walls contrast with wood floors dyed black. Original moldings were reproduced, while the doors and ceilings all retain their bronze patina. A magnificent skylight was added to the top floor, and the basement was converted into quarters for staff. She knew exactly where she wanted each light, outlet, and switch. No detail escaped her vision.
My favorite space in this townhouse is a home office nook, where a monochrome color scheme of black and white is made bolder with bright orange accents: the lines on the desk, the picture frame, the lamp and even a bent wood chair are done in this color. Every detail including a large photo on the wall is thought over, and a purple mask on a mannequin head shows that it's a feminine space.