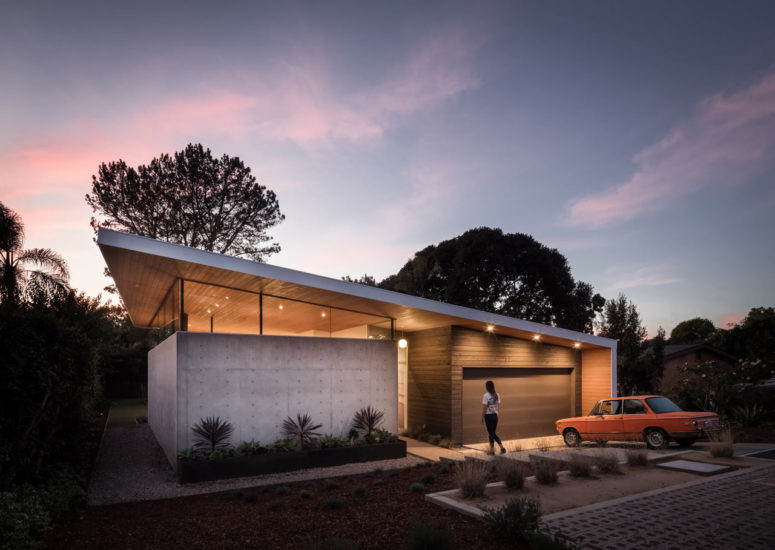 Named the Avocado Acres House, this California residence was designed in collaboration with architect Lloyd Russell and Surfside Projects, with inspiration from the iconic Case Study Houses and Eichler's mid-century modern designs. The home is located in the coastal town of Encinitas, California, and is designed to benefit from indoor/outdoor living with its U-shaped layout.
Made up of three pavilions, which share a sloping curved roof and a courtyard, face out to the outdoors giving each indoor space the feeling of being larger as it extends outside. By facing the courtyard, the front of the home is insured privacy from the street.
The front boasts sharp, angular lines with its tilted roof making way for the clerestory windows, while the back of the house features the curvilinear roofline. The bright yellow door pops next to the neutral tones of the exterior.
The wood ceiling continues to the exterior helping to unify the interior with the outside space. There is also wood on the floors, making the contrasting concrete walls a great choice. The furniture is mostly mid-century modern, with colorful touches and bold artworks, most of them are dedicated to surfing. I also love the idea of using surf boards for wall décor and gorgeous geo tiles that scream mid-century aesthetics.