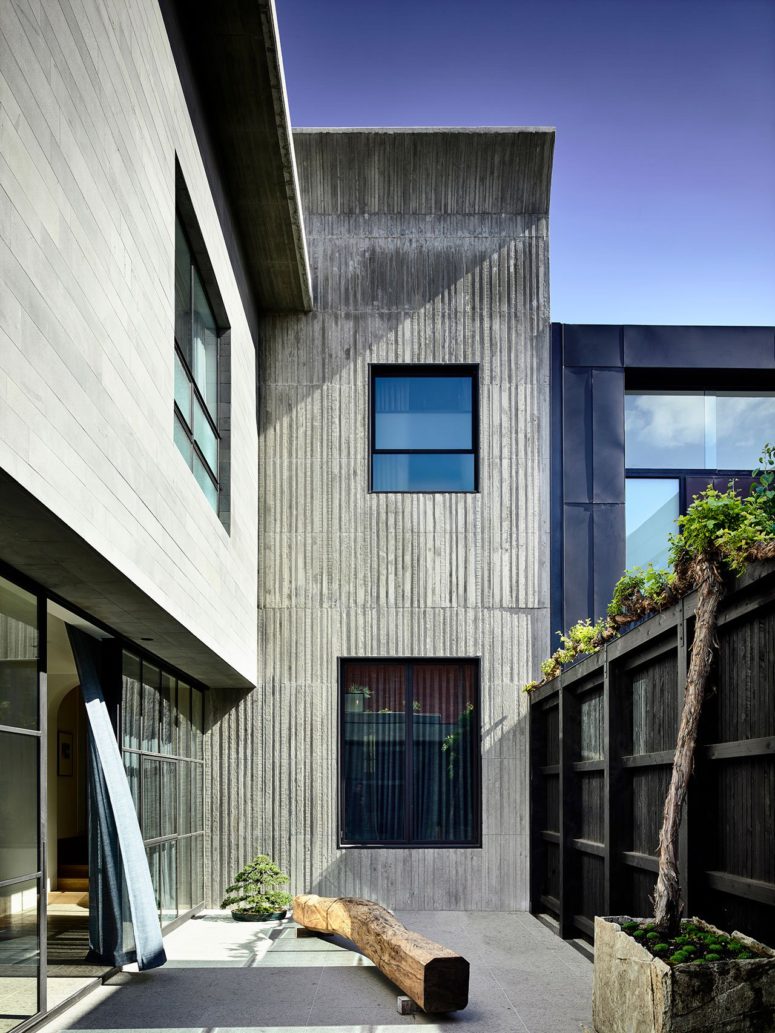 St Vincents Place Residence by local practice B.E architecture is a home of daring contradictions. Fronted by a beautifully restored Victorian façade, the recently renovated residence features a modern extension whose minimalist design is seamlessly interwoven with the historic character of the existing building and designed a passion for high craftsmanship and art.
The extension features the rich textures of the terrazzo style stone floors, painted timber ceilings and bluestone walling shows off a handmade, artisanal sensibility that softens the modernism. The renovated front section of the house is full of period details such as curved cornices, arched doors, timber skirtings and custom steel fireplaces.
An eclectic selection of furniture unites the old and the new spaces, and the owner's collection of vintage pieces from Europe and Asia provided the inspiration for the sophisticated yet relaxed aesthetic of the interiors. This unifying aesthetic is further enhanced by the client's substantial art collection of large paintings, intimate photographs and unique sculptures, which has been shrewdly integrated into the interior design throughout the house.
Among B.E architecture's distinct custom designs is a coffee table made out of clear Plexiglass cubes filled with books, and a suspended four-meter ring fashioned like a tree branch, complete with birds perched on it, which is painted all white and used for indirect lighting, all pieces that place this project at the nexus of architecture, design and art, making it more of a patronage than a commission.