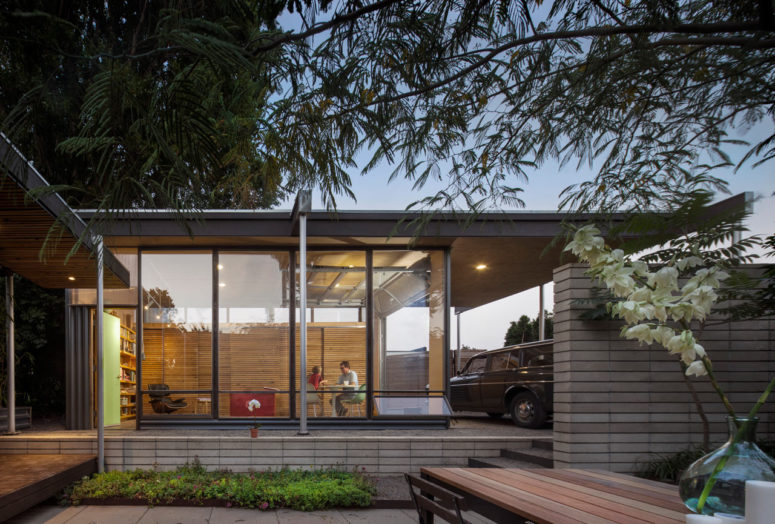 The homeowners of this 1940s house wanted more space for living but didn't want to tear down the original building. Grasshopper Studio and Courtyard came up with an alternative solution: 'courtyard urbanism' that maintained the original structure while adding a multifunctional studio along the back alley.
The architects added triple the usable square footage of the lot by creating an indoor/outdoor space that easily becomes one. The newly created courtyard offers a private space for family dining, entertaining, and play anytime of the year. A covered walkway connects the original house with the new studio while providing casual seating when needed. The elevated path also works as a stage where the kids can perform. The pavilion roof extends out at the end to form a carport.
The studio works as a flexible space and can be used to house visiting guests, be a workspace, play space, or a future short-term rental. The high ceiling provides ample natural light through the floor-to-ceiling windows. Along the other wall, there's a bathroom, laundry, storage, and a spot for a future kitchen. The storage spaces are smart: everything is hidden with wood plank sliding doors. The decor inside is mid-century modern, with lots of wood, plywood and chic mid-century modern furniture.