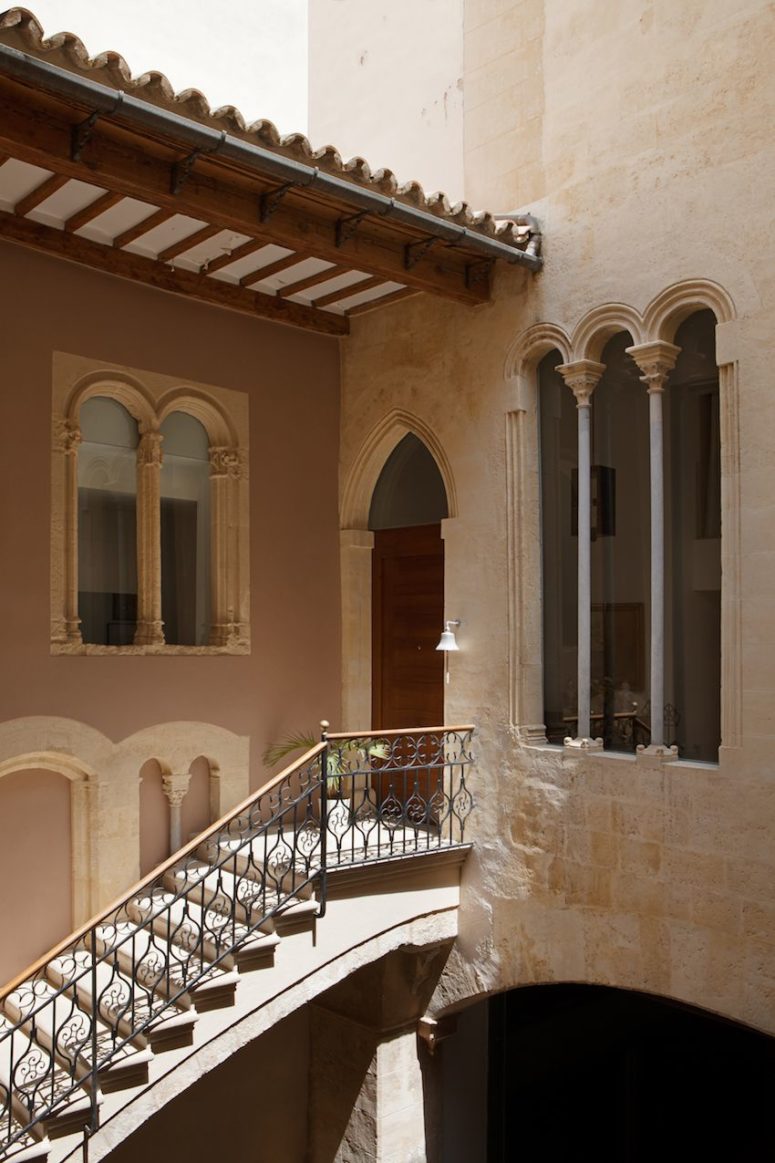 This building in San Gaieta, in the historic center of Palma de Mallorca, is a 16-century palace that was built by a pirate from Genoa. Italian architect and interior designer Teresa Sapey transformed the property making it a totally customized home.
The building features a variety of historic royal architectural elements, including distinctive windows and 5-meter high ceilings, and she expanded the space while maintaining the building's traditional elements aspects. The front of the building features a small balcony with wrought iron railing and a breezy sunshade curtain that provides privacy. On the inside, the balcony is set up with a cafe table and chairs.
Throughout the home, Sapey included decor items that she and her team designed and produced. The team also created the murals in the home as accent walls are traditional for Mallorca homes. Vivid versions of the colors found on the island and in the Mediterranean region figure prominently in the home: acid yellow that is reminiscent of lemons the warm Mediterranean sun; the blue of the sea and sky, as well as the green of nature.
The modern elements that were created by the architect are neighboring the vintage and original decor elements that were highlighted and stylized for the interiors. This is a cool dwelling fully customized for the owner's needs while preserving the originally rich history.