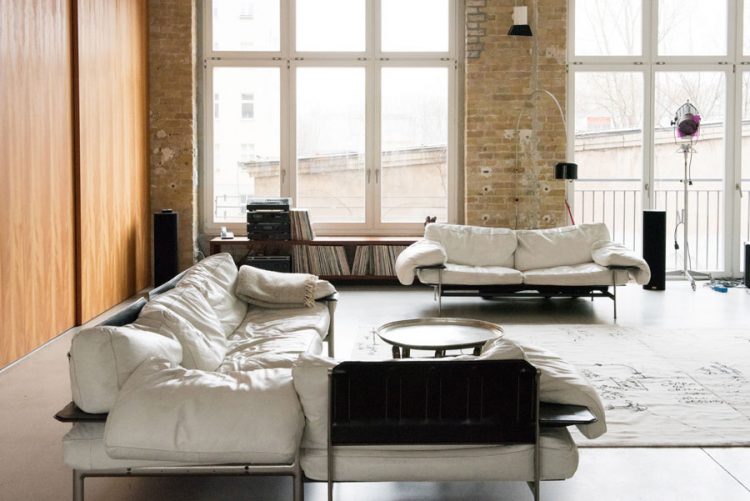 All of us at some point start to surround ourselves with "things" that inspire us in some way, and creative people always get inspired by really unique things and images, so it's very interesting to have a look at their homes. The home of Artist Christian Jankowski is one of the places, at which you can look for hours and still find new details.
This living space is a converted factory that has a loft like feeling. The remnants of the brick wall let you know where the building was and the new wood walls are a welcoming new comer. The walls and floors were mostly whitewashed to create a neutral background for the artists' works, and to add warmth the designer included warm-colored wood and brick for some walls.
The loft is kept spacious and uncluttered to inspire the artist and to give him space for creating. The furniture is also in neutral colors and shades but there are some bold accents, for example, an emerald chair or a fur hammock. As all creative people, the owner likes not only painting, and his love to music was also reflected in the design: there's an elegant black piano in the corner, several guitars including an electronic one that can be hung on the walls when not needed.
There are a lot of textures, various design elements and an airy feeling achieved by uncluttering the space, and of course the artists' works really decorate the home, they are bold and eye-catching, and the neutral-colored home is a perfect display for his pictures.