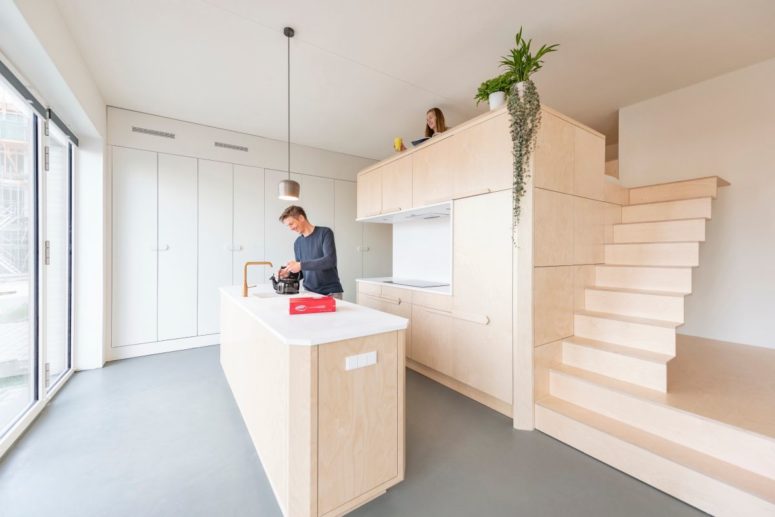 A tiny home can be cool if it's well organized and every inch of space is used to its best, without compromising on the style. Here's one of such homes that features both maximal functionality and cool design and decor.
This apartment was remodeled by architecture studio Heren 5 and furniture designer Paul Timmer. It only measures 45 square meters across but its 3,4-meter ceiling height works wonderfully in its favor. The apartment is located on the ground floor of the building and its floor plan was strategically organized, placing the common areas by the large windows where they get lots of sunlight and a nice view while the private spaces are hidden out of sight. A really cool feature of this apartment is the little sleeping area which sits just above the kitchen. It can be accessed via a slender staircase to the right of the kitchen module and it takes advantage of the high ceiling in a very practical and cool way.
The loft bed isn't the only one that this small apartment has. There's an extra one which can be pulled out from under the platform, the one below the staircase. It stays hidden most of the time and is only used when guests stay over.